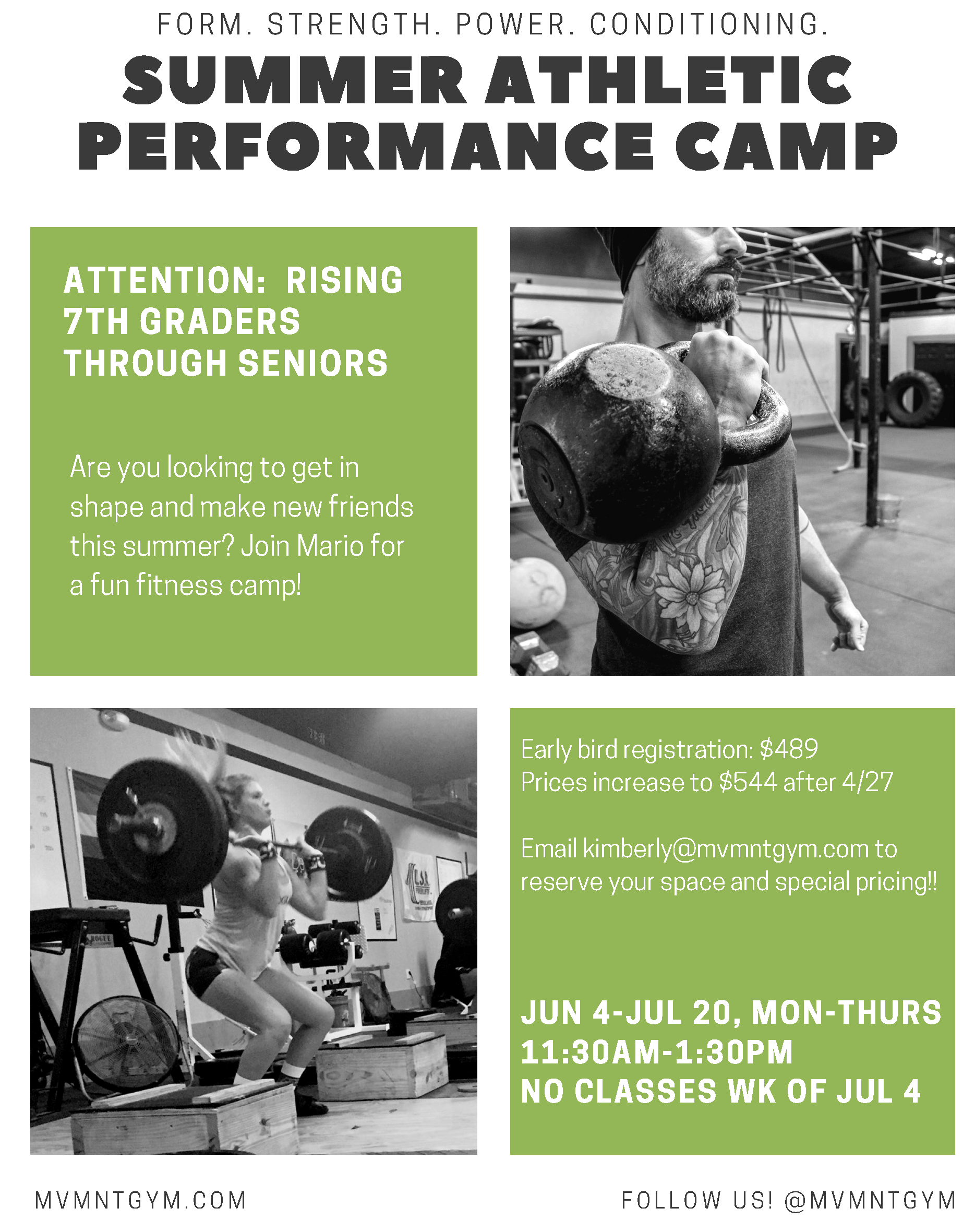 ATTENTION ADULTS!! – Level 3 Test is April 21st at 10:30 am. Just remember: speed ladder.
Warmup
Dynamic Athletic Movement
Hip Mobility
10 Downdog Push-ups
10 Alternating Turkish Getups
Practice movements from today's circuits.
Strength
All levels will be doing two 12 minute strength circuits. There is a 3 minute transition period between the two circuits. The clock will remain running the entire time (so 0:00-12:00 is the first circuit, and 15:00-27:00 is the second circuit). There may be as many as three people training on the same bar. If so, stagger start times by a minute: I want everyone doing the circuits in exactly the order written.
Start each exercise at the top of the minute, working for 30-45 seconds (Level 0 no more than 30 seconds). The goal is to get 12-15 quality reps of each movement. If the kettlebell movements are too easy/hard, adjust the weight accordingly.
Levels 2-4
A. 3 Sets
Barbell Bench Press
Right Hand Kettlebell Snatch
Left Hand Kettlebell Snatch
Crab Kicks
B. 3 Sets
Right Leg Russian Step-up
Left Leg Russian Step-up
Right Hand Row
Left Hand Row
L4 – 135/95, 24/18k for Snatch, Step-up, Row
L3 – 115/75, 20/16k for Snatch, Step-up, Row
L2 – 95/65, no rx for kb exercises
Levels 0/1
A. 3 Sets
Kettlebell Floor Press
Right Hand Kettlebell Snatch (or swing)
Left Hand Kettlebell Snatch
Crab Kicks
B. 3 Sets
Right Leg Russian Step-up
Left Leg Russian Step-up
Right Hand Row
Left Hand Row
L0/1 – sub one hand swing for snatches if necessary, sub reverse table for crab kicks if necessary
Conditioning
3 Rounds, each round as fast as possible (10 minute limit)
40 yard Sled Push
50 Mountain Climbers
Rest at least 90 seconds between rounds