who we are
studioMOTUS is a personal training facility. 
Our training philosophy is built around creating a deeper understanding of your body and taking personal ownership of your well-being. 
We believe that clear intention--in whatever you do--is critical to success.
Our clients are young, old, slow, fast, big, small, skinny, fat, strong, weak, students, engineers, business owners, doctors, nurses, moms, grandparents, lawyers, waitresses, teachers, and everyone in between.
Our program design allows for mobility & skill practice, strength training, and conditioning to be progressed up or down to meet the client's individual goals and needs. By building a solid foundation through stability/mobility and strength training, and an emphasis on the development of technical proficiency of basic movement patterns, we help every client make steady progress and remain injury-free.
our facility
The new facility for studioMOTUS is located at 22 Mill Street in the Dynamic Spine and Sports Therapy office.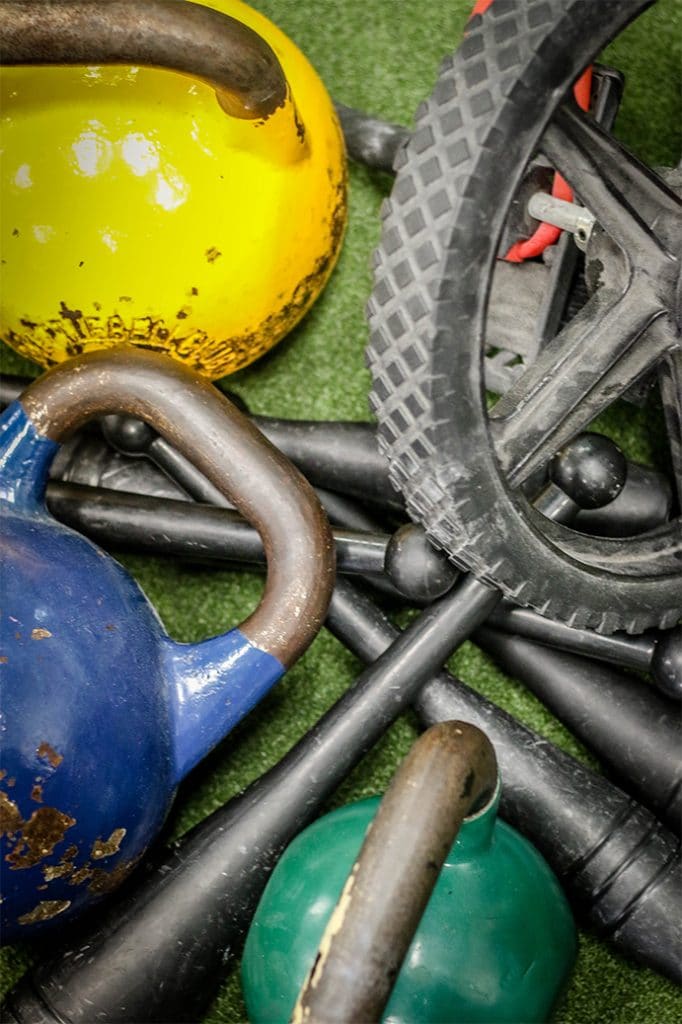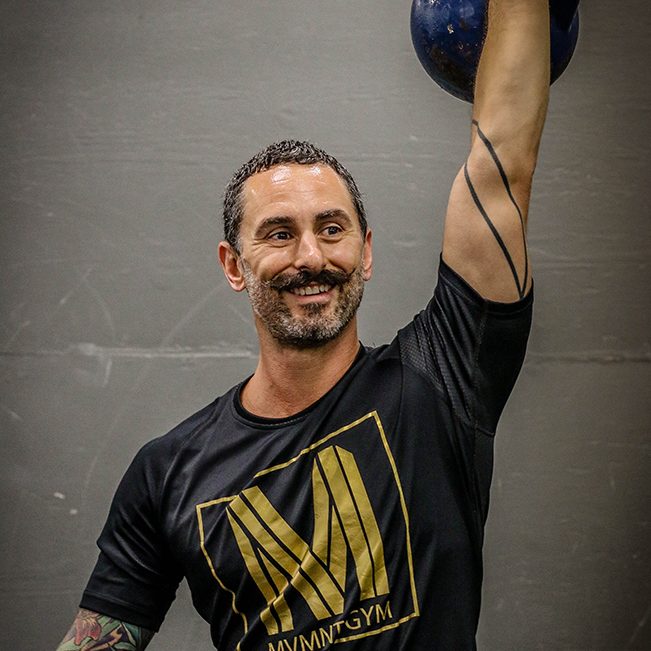 Mario Carlomagno
Mario Carlomagno is the MVMNT Program Director. He has been training private clients and teaching group exercise classes since 2004. He began his coaching career as a self-defense and fitness instructor at the Krav Maga National Training Center in Los Angeles. Initially working exclusively with body-weight exercise and kettlebells, he soon incorporated barbell training by following workouts on CrossFit.com. Over the last 15+ years Mario has completed numerous certifications, collecting an alphabet soup of abbreviations: NASM CPT, NASM CES, WKC, RKC and SFG 1 and 2, USAW, CF L1, CFBB, CF Gymnastics, FMS, RYT200/500, and most recently the FRC and WMQ. Mario has developed strength and conditoning programs for professional athletes and helped housewives and dadbods get ready for bathing suit season. His passion is in exploring natural movement and helping others learn to reclaim their freedom to move like human animals--crawl, lift, carry, and run without pain or limitation.