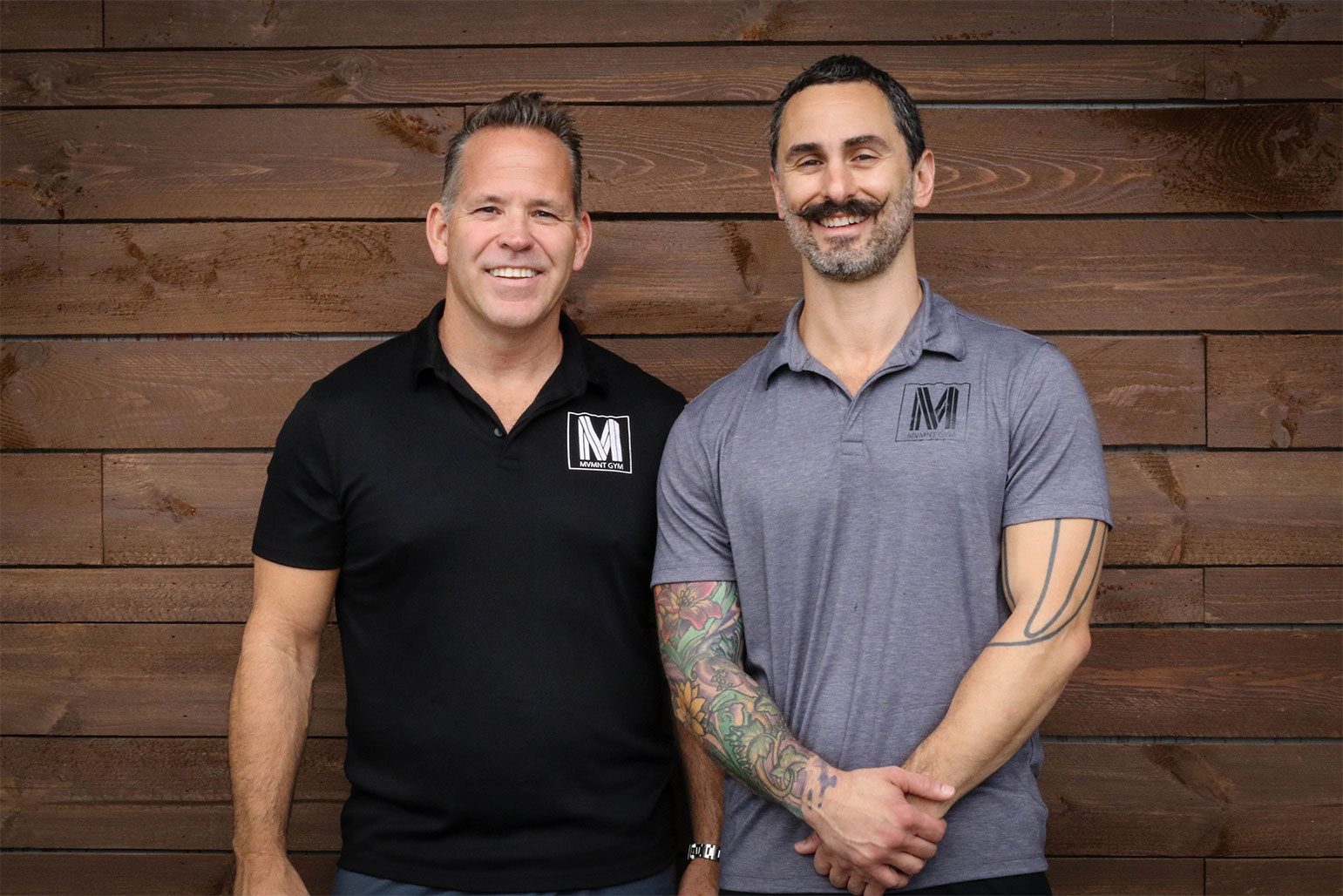 who we are
At MVMNT we place safety before ego; we emphasize patience over recklessness; and we compete with ourselves, not each other. 
Our training philosophy is built around creating a deeper understanding of your body and taking personal ownership of your well-being. 
We believe that clear intention--in whatever you do--is critical to success.
Our members are young, old, slow, fast, big, small, skinny, fat, strong, weak, students, engineers, business owners, doctors, nurses, moms, grandparents, lawyers, waitresses, teachers, cops, soldiers, and everyone in between.
Our program design allows for mobility & skill practice, strength training, and high intensity conditioning to be progressed up or down to meet the member's individual goals and needs. By building a solid foundation through stability/mobility and strength training, and an emphasis on the development of technical proficiency of basic movement patterns, we help every member make steady progress and remain injury-free.
our facility
The gym is located at 305 Cherokee Street adjacent to The Brumby Lofts. Parking is easy with over 30 dedicated spaces.
Our 6,000 square feet of space is outfitted with full men and women ADA compliant locker rooms with multiple showers and private changing space.
In the training area, right away you'll notice the absence of treadmills, weight machines, or other distractions that typically waste time and decrease productivity. 
We are equipped with 1000 square feet of turf, certified IPF ER racks, barbells, iron plates, bumper plates, plyometric boxes. We created a locally built custom pull-up rig, sleds and prowlers. We use gymnastics rings and stall bars, standard and competition kettlebells, medicine balls, and sandbags.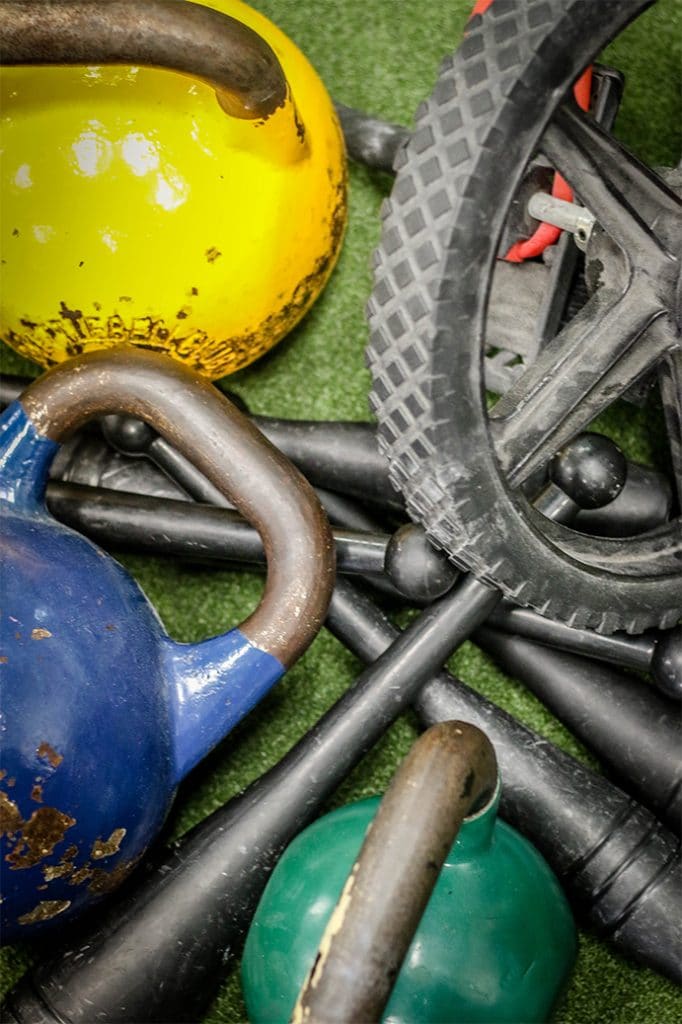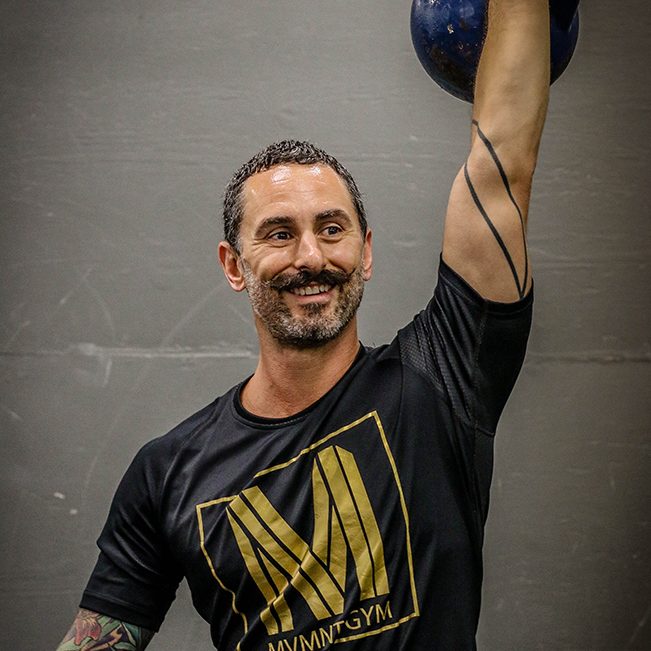 Mario Carlomagno
Mario Carlomagno is the MVMNT Program Director. He has been training private clients and teaching group exercise classes since 2004. He began his coaching career as a self-defense and fitness instructor at the Krav Maga National Training Center in Los Angeles. Initially working exclusively with body-weight exercise and kettlebells, he soon incorporated barbell training by following workouts on CrossFit.com. Over the last 15+ years Mario has completed numerous certifications, collecting an alphabet soup of abbreviations: NASM CPT, NASM CES, WKC, RKC and SFG 1 and 2, USAW, CF L1, CFBB, CF Gymnastics, FMS, RYT200/500, and most recently the FRC and WMQ. Mario has developed strength and conditoning programs for professional athletes and helped housewives and dadbods get ready for bathing suit season. His passion is in exploring natural movement and helping others learn to reclaim their freedom to move like human animals--crawl, lift, carry, and run without pain or limitation.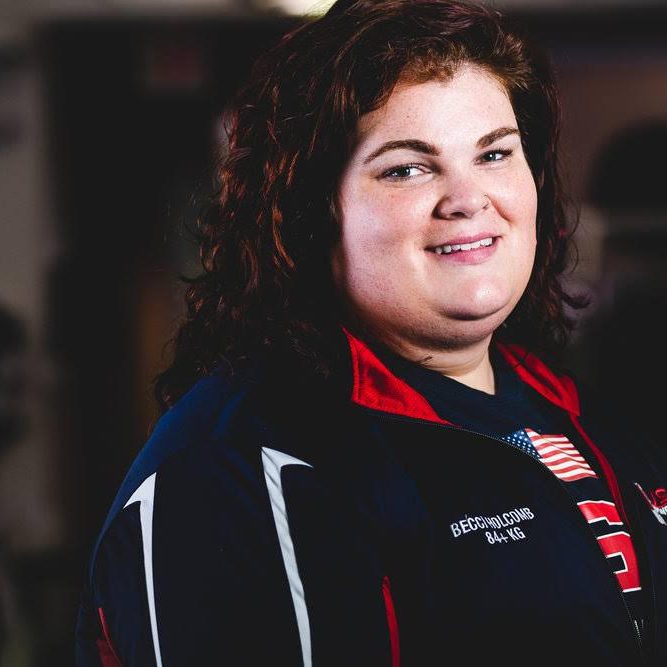 Becci Holcomb
Becci first started powerlifting in October of 2013. She competed in her first USA powerlifting competition the following April. She placed first in her weight class and set all new USA Powerlifting Georgia state records. Since then Becci has progressed to compete nationally and internationally, most notably winning the 2017 USAPL Open Nationals. She recently set a new American record and unofficial world record deadlift of 271kgs/597.5lbs. This is the heaviest drug tested deadlift ever done by a woman. Powerlifting has taught Becci how to be physically and mentally strong. It has also taught her how to appreciate and love her body regardless of what society pushes on her. She brings the life lessons she has learned from her own journey in powerlifting to coaching both novice and experienced athletes.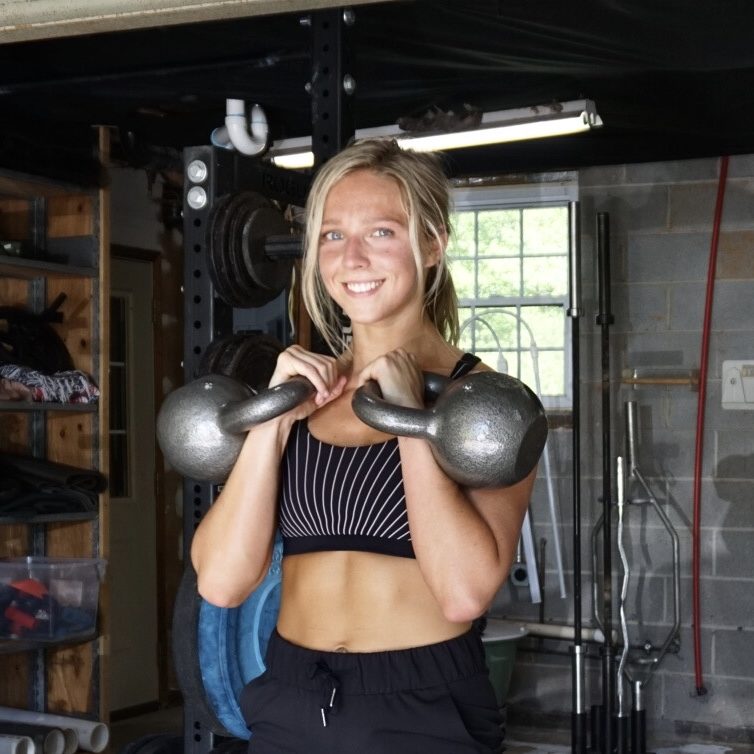 Canaan Andrews
Canaan was exposed to functional movements and the importance of technique at a young age. In January of 2014, she received her RKC Level I Certification and quickly took to teaching fitness classes in Cartersville, Georgia. While a student at Life University, she led group fitness classes otherwise known as "Kettlebell Movement." Upon graduating, Canaan has trained clients online to help people move in functional ways with limited equipment. Now, Canaan trains to live a functional, active lifestyle and pushes her limits to see what she is capable of. If anything, training has taught her the importance of grit, self-love, passion, and determination.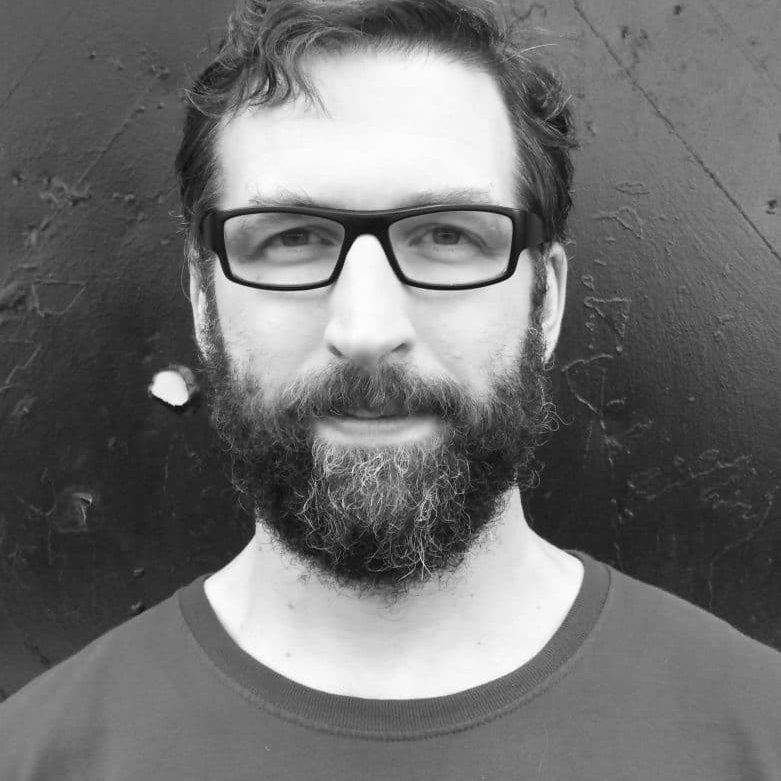 John Hundsperg
John began his training in 1999 with traditional martial arts. Looking for a focused direction into physical development, he delved into the strength and conditioning applicable to marital arts and injury based corrective protocol. After training in Olympic lifting, powerlifting, boxing, Muay Thai, ju jitsu, and teaching blacksmithing for years, John has joined the ranks at MVMNT, coaching group classes, working with individual clients, and continuing his self-training.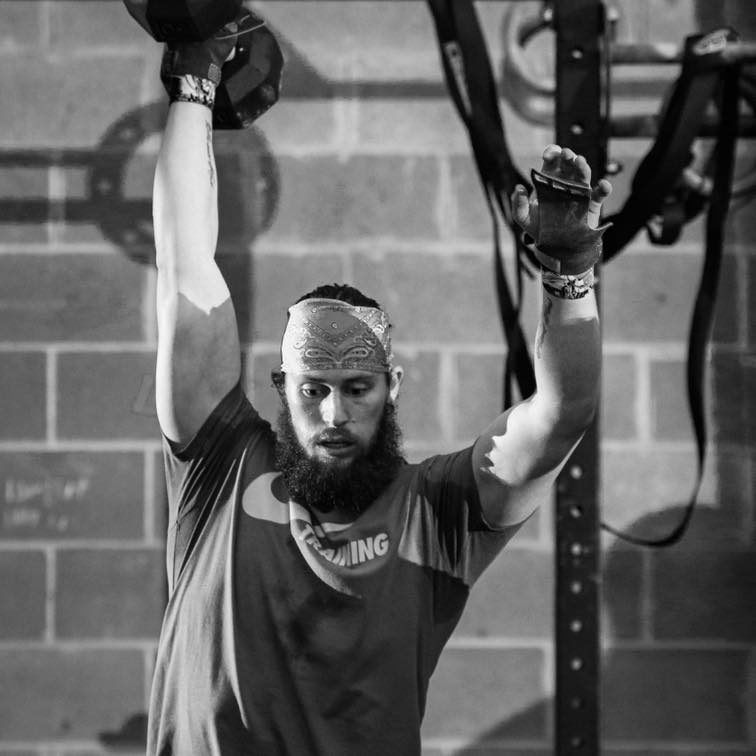 Nathan Kaufman
Nate Kaufman is a former Army soldier, where he first discovered his love for fitness and helping others achieve their fitness goals. After his military service he enrolled in college and is set to graduate soon with a degree in Exercise Physiology and Human Performance from Life University. He has aspirations to continue his work in Strength and Conditioning as well. Nate has a background in competitive golf, lacrosse, and CrossFit. Nate has worked with professional rugby players and individuals from all backgrounds. He holds current certifications as a CrossFit Level 1 coach, USAW Sports Performance Coach level 2, and is pending receiving his NSCA Certified Strength and Conditioning Specialist certificate.