Long Weekend In Review:
MVMNT Tribe – You know it was a good meet when everyone takes home some hardware! The Tribe competed at the Southern Olympic Weightlifting Open on Saturday. Rachel walked away with a first place finish hitting a 69k snatch and 86k clean & jerk (those of you doing the math at home, that's 152/189.5). Anna also took first in her category qualifying her for the American Open Series (kind of a big deal)!! Juan, Yessi and Bao all took the bronze in their respective age & weight classes. Every single person set competition PRs. Huge congratulations to our TRIBE!!!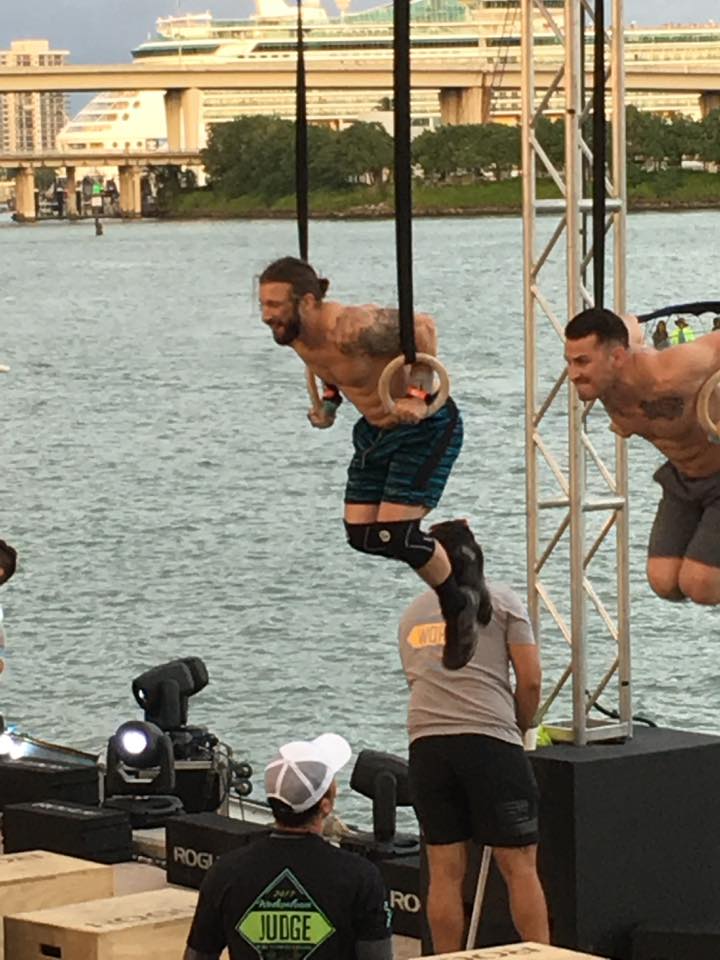 Wodapalooza – Trent & Co. made a solid showing in Miami this weekend ending up in 21st place out 44 teams in the Rx Men's Team division. Wodapalooza is like the CrossFit Games off season competition. ALL of the big boys come to play including the likes of Noah Olson and Camille LeBlanc-Bazinet. Trent should be walking around with huge grin on his face all week. He is poised to make his best run for Regionals yet.
Be sure to congratulate all of our athletes when you see them!
Warmup
Jump Rope 3 Minutes
Hip Mobility
10 Downdog Push-ups
Strength
Levels 2-4
18 Minutes (first work set starts at 3:00, last work set is at 15:00)
E3MOM
3 Bench Press
Work up to ~85% of your 1RM
Levels 0/1
18 Minutes (first work set starts at 3:00, last work set is at 15:00)
E3MOM
5 Double Kettlebell Floor Press
30 second Side Plank R/L
Skill
15 Minutes for quality
Levels 3/4
3-5 Bar Muscle-ups
60 sec Pike Stretch
5-10 Unbroken Kipping Handstand Push-ups
60 sec Straddle Stretch
Levels 0-2
3-5 Strict Pull-ups – negatives or bands if necessary
60 sec Pike Stretch
5-10 Strict Push-ups – work on holding a tight plank the entire duration of the set
60 sec Straddle Stretch
Conditioning
"Tovarishch"
10 Minutes AMRAP
Levels 2-4
10 Burpees
15 Swings
50 Double Unders
L4 – 32/24
L3 – 28/22, 25 DUs if you cant string them together
L2 – no Rx weight, DUs if possible OR 100 Singles
Levels 0/1
5 Burpees
15 Swings
100 Single Unders