Ladies & Gentlemen, please say hello to the newest Lieutenant Colonel in the United States Army, LTC Cope Rowell. We are incredibly proud your accomplishment!!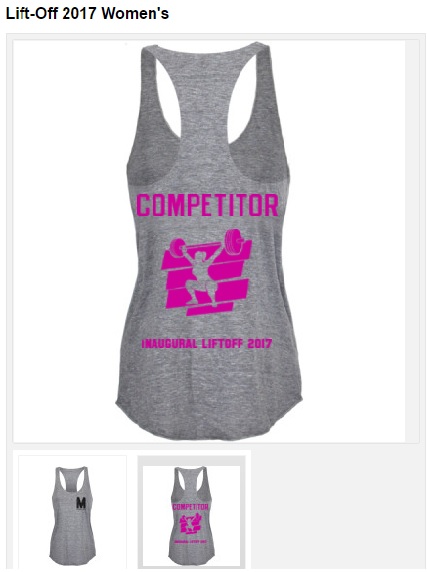 5 Bar Liftoff – This is a FREE event. Sign up in MindBody by July 4th to score a discount on Liftoff swag…that includes volunteers!
But Team MVMNT, how does a competition like this work?
8 am: Arrive at gym. Weigh-in & Begin warming up. Warmup will be on your own. There will be designated platforms and space for practice away from the competition platforms (comp platforms will be the middle ones.)
9 am: Olympic lifting begins.
You have three official attempts at each lift. We'll start with the snatch.
We will go through the roster with each lifter attempting their first lift. Once everyone has tried lift #1, we'll start over at the top of the roster and everyone will hit their second attempt. Again, once everyone has attempted lift #2, we'll start back at the top of the roster and start lift #3. Once everyone has had three attempts at the snatch, we'll move on to the clean and jerk. Each of the five lifts will work just like this.
Order of lifts:
Snatch
Clean & Jerk
Back Squat
Bench Press
Deadlift
Basic rules:
You must declare opening attempts for all 5 lifts at weigh in.
After each attempt, you have 1 minute to declare your next weight selection.
You must successfully make a lift in order to add weight to your next attempt.
If you miss a lift, you may not decrease the weight on the bar.
You must receive 2/3 thumbs up from the judges for the lift to be counted as successful.
You may use the power versions of the Snatch and Clean & Jerk.
Shoes are required for all lifts.
Shins must be covered for the deadlift.
Knee compression sleeves, wrist wraps, belts, medical/athletic tape are authorized. No other special gear is allowed.
Commands must followed. Missing a command will result in a failed lift.
More rules regarding the individual lifts will be posted over the coming weeks. Get ahead of the game by reading the official USAPL & USAW rule books now.
We reserve the right to make any rule changes to accommodate our in-house meet as necessary.
Happy Lifting!!
Warmup
Dynamic Athletic Movement
Hip Mobility Series
10 Downdog Push-ups
Lift
Levels 2-4
15 Minutes:
5/3/2/1/1
Bench Press
75/85/90/95/95%
15 Minutes:
5/3/2/1/1
Deadlift
75/85/90/95/95%
Levels 0/1
(30 Minutes)
6x
5 Double Kettlebell Floor Press
5/5 Single Leg Deadlifts
1/1 Turkish Getup
30 Seconds Reverse Table
Rest
Conditioning
"Punks in the Back"
10 Minutes AMRAP
20 Alternating Reverse Lunges
10 Pull-ups
L4 – Double Kettlebells (22/16) in Front Rack position, Chest to Bar
L3 – DKB Rack lunges (20/14), chin over bar
L2 – Goblet Lunges, band assisted pull-ups
L0/1 – BW lunges, ring rows (OR same as L2)
Core
Level 4
5 Minutes AMRAP
Sandbag Getups
All other Levels
250 Toe Touches AFAP