Happy Birthday, Bethany!! Bethany is our gym administrator. She is working diligently to help get every little thing in and outside of the gym on track. We just signed her up for the CrossFit Level 1 cert yesterday. We look forward to a big, bright future of working with Bethany on everything from events to client services from teaching to personal PRs. THANK YOU for everything!
Looking for a last minute V-day gift for you or yours? OG CFSQ member, Carly, is back in town this weekend and has a women's pair of Nano 4.0s size 9.5 for sale. She wore them 3 times and they are in mint condish. She's asking $60 (retail at $119)….just in time for the 2015 Open.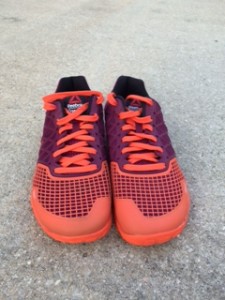 Please RSVP to ivy@crossfitonthesquare.com if you are bringing a friend to Saturday's CrossFit class! 
Sign up for the Open Prep Workshop with Trent! Want to know the secret to stringing together toes 2 bar? How to efficiently do high volume ground to overhead? Even if heavy weights aren't in your wheelhouse? How to plan for an AMRAP that has a mvmnt you can't do so well? Looking for a PR in the Open? When it comes to conditioning, sometimes you have to game it. 15.1 gets announced two weeks from today…WHAT?!?! The team is growing everyday. Get signed up! 
Warmup
Speed Ladder
Skill
15 Minutes
All Levels
Barbell Snatch Progression
L3/4 – once through with empty bar, then add light weight and do the entire progression again
L2 – start with pvc, then move to empty bar
L0/1 – practice with pvc
Lift
3 x 5
Squat
Sets across. Add 10# to last week.
Levels 0/1
5 x 5
Double Kettlebell Squat