#tbt – Niki's ready to deck the halls! Join us tomorrow evening at Two Birds Taphouse (Oh hey, there's a Wicked Weed tap takeover tomorrow too!!) to meet all of your fellow MVMNT members.
Calling all Level 2's, 3's & 4's – You're truly on deck. Find that new person you've been seeing around the gym lately and encourage them to come out and get social with us tomorrow. If you look around at the people in the gym that are the fittest and happiest and most consistent and motivated, they are also the ones we see outside the gym too. Make the newcomers feel welcome…just ask them.
#igavewarmth – Donations to One Warm Coat are pouring in and we can't thank you enough! But don't stop now. Take a cue from Hilary who ordered Siri to remind her to grab her gently used coat to the gym today. Keep bringing in coat donations and help give the gift of warmth to our Marietta neighbors in need.
Already cleaned out the closet but still want to be part of our coat rally?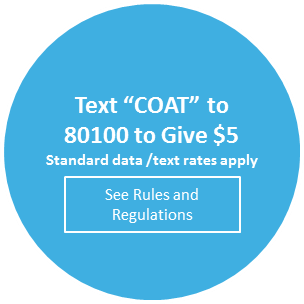 Warmup
Dynamic Athletic Movement
Hip Mobility
10 Downdog Push-ups
20 Alternating Birddogs (hold each rep for one second)
10 Russian Babymakers
10 Hawaiian Squats per leg (hold on to the pull-up rig or a box if necessary for balance)
Kettlebell Warmup:
3x
5/5 Halos
40 Yd Waiter Walk R/L
Conditioning
"Teach Me How to Dougie"
5 Rounds
Alternate with a Partner:
Buy in: 20 Partner Clap Push-ups
Then-
10 x 5 Yd Lateral Cone Shuffle (5x across/back turf, touch cone every turn)
Left Side Plank
10 x 5 Yd Lateral Cone Shuffle
Right Side Plank
Rest 60 seconds between rounds
Both teammates will do 20 Partner Clap Push-ups at the beginning of each round, then Partner A will get in the Left Side Plank position and Partner B will shuffle side to side across the short length of the turf, touching a cone with the outside hand before changing direction. After 10 cone touches, the teammates switch–Partner B gets in Left Side Plank position while Partner A does the lateral shuffle. Then repeat the same sequence on the Right side. Both teammates will hold side plank on both sides and perform two sets of lateral shuffles each round. Rest 60 seconds, both teammates push-up again and repeat the entire sequence.