THANK YOU, THANK YOU, THANK YOU!!! Saturday's fundraiser was a mega success! Many thanks to everyone that donated, judged, competed and cheered. Between Becci's Go Fund Me and cash donations, together we raised almost $1000 which will cover airfare and most of her lodging expenses! For those of you following Becci's strength journey, Becci made a world record attempt in the deadlift at the Arnold in March. She was able to stand the weight up but was red lighted for hitching. Expect to see Becci SET the world deadlift record in a few short weeks.
Stephanie Mahan, another PrettyStrong lifter, just landed in Finland and will represent Team USA in the juniors division on the World platform on Wednesday. This is Stephanie's second trip to IPF Raw Worlds and is looking to jump up a spot from last year. We'll post links to the stream Wednesday morning so we can all watch together and group chat….it's always a good time.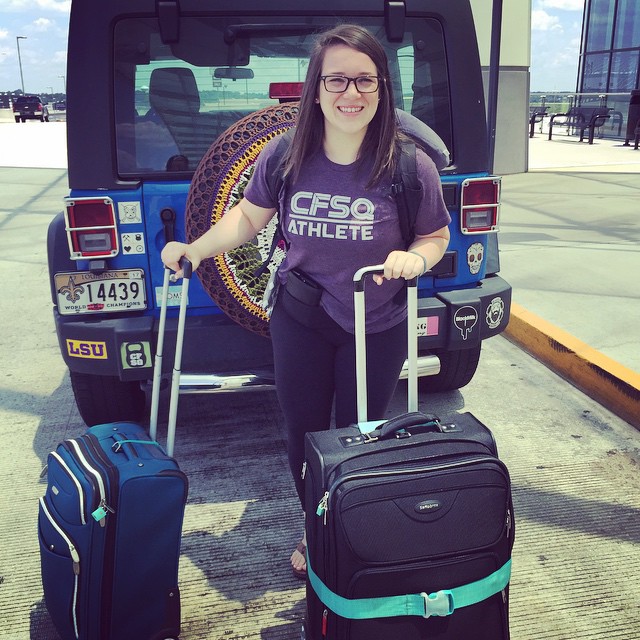 WE are home to a stellar powerlifting team. These two Ladies are representing YOU, our gym, Team PrettyStrong and the United States. Be proud. 
Tonight: Level 1/2 Test at 7:00 pm. You must sign up. 
Saturday: MVMNT 101 @ 10:30 am. All members are required to attend the Free workshop. If you're new/er to the gym, come learn what makes us tick. 
Shout out to the 6 am class this morning: Aaron, Clark, Cope, Janice, Anna, Chris, Jose, Mandy, Ben & Joseph. Every single person perfectly executed every single rep this morning. It was most impressive. The virtuous gauntlet is laid…
Warmup
Jump Rope 3 Minutes
10 Downdog Push-ups
10 Internal/External Shoulder rotations (either with Indian Clubs or 5# plates)
Lift
Levels 2-4
8 x 6
Bench Press
Sets across at 60% of your projected 1RM from test week or add 3-5% to what you benched last week.  There are 8 work sets, ALL to be done at the same weight. Rest 60-120 seconds between sets. Please be mindful of the rest intervals–if you haven't recovered enough in 1-2 min to get all the reps, then stick with that weight next week.
Levels 0/1
10 x 6
Kettlebell Floor Press
Conditioning
"Archers, Ready!"
Levels 3/4
8 Minutes AMRAP
10 Push-ups 
15 Kettlebell Swings 
Levels 0-2
Box assisted Push-ups if necessary