Massive weekend for MVMNT athletes! 
First and foremost, say hello to our new StrongFirst certified kettlebell instructors: Patrice, Jon and Brett (pictured with Dave Whitley)!!!! We are so proud to have them join our ranks! 
Second, thank you to Brock and his team from Atlanta Haganah for putting on a great self-defense seminar on Saturday and to all YOU for participating! Look forward to classes starting mid-July. More details coming soon.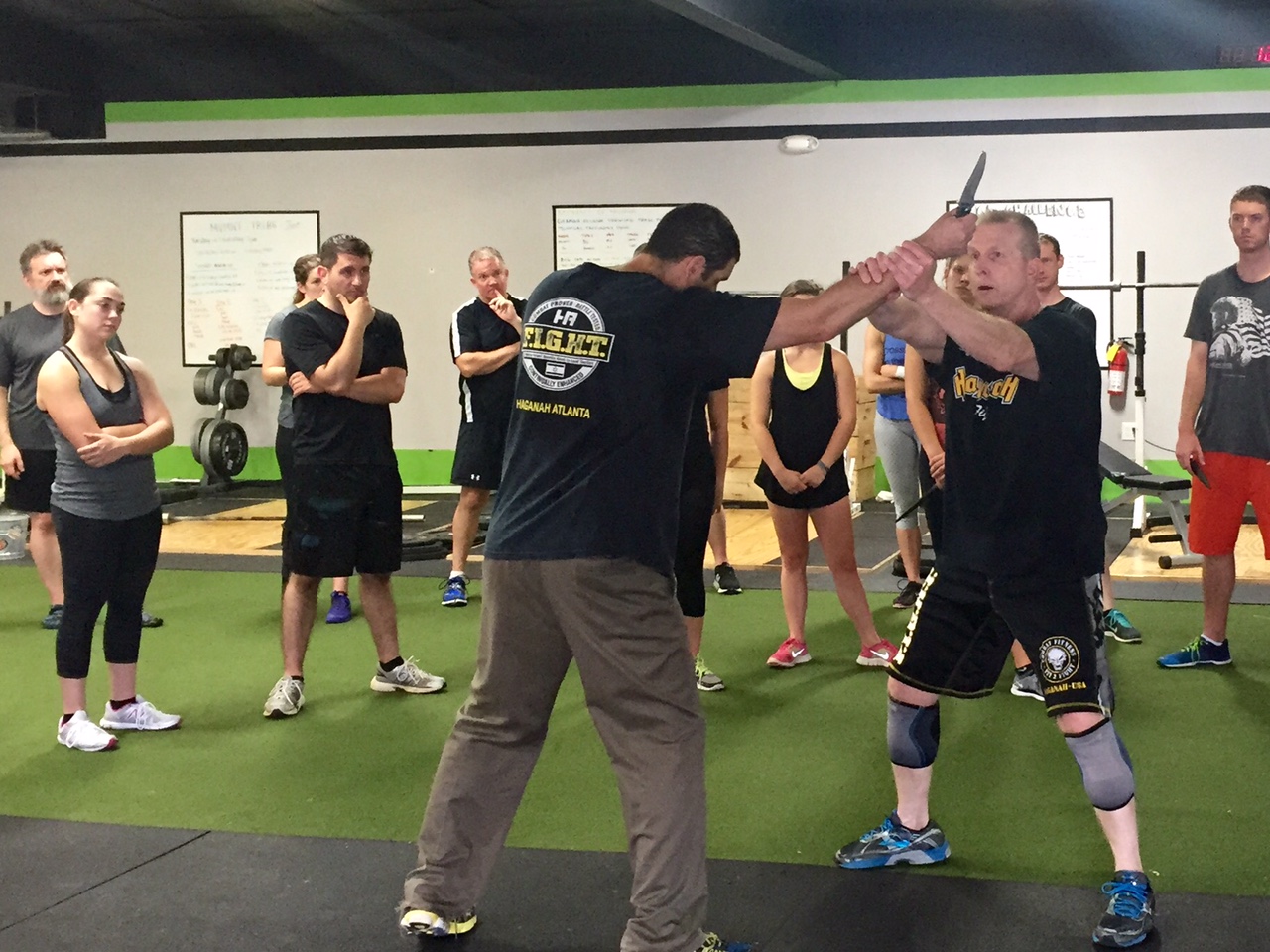 Third, Shout out to Team PrettyStrong for helping run the USAPL Summer Showdown on Friday at the World Fitness Expo. Several members of the team volunteered and Amanda Carroll was the head bench press judge (that's huge for her!).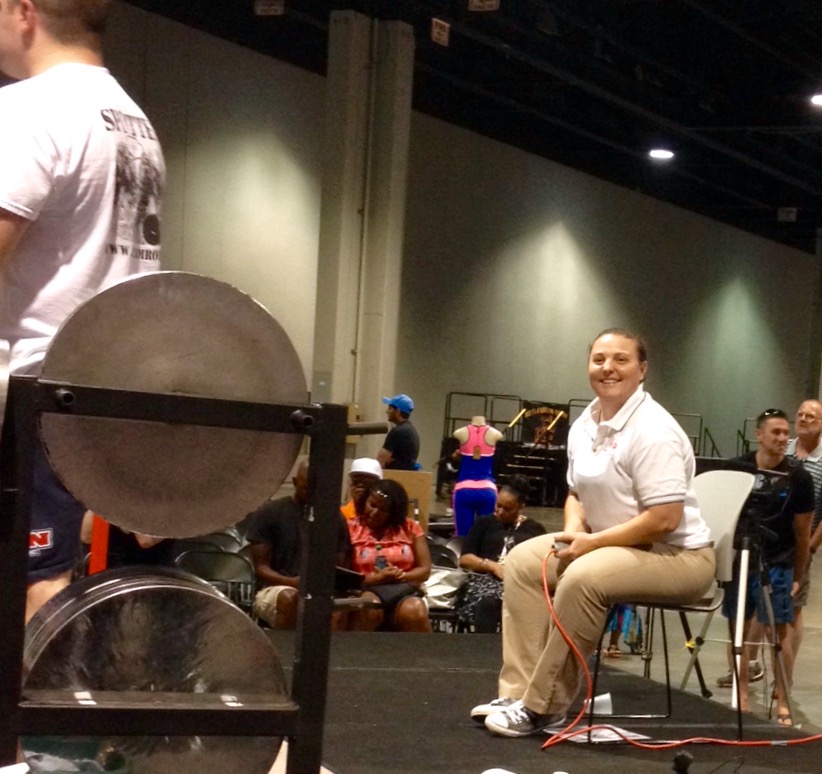 Finally, tip of the hat to Mark Sauro on a third place finish in the Summer Solstice 10k race yesterday.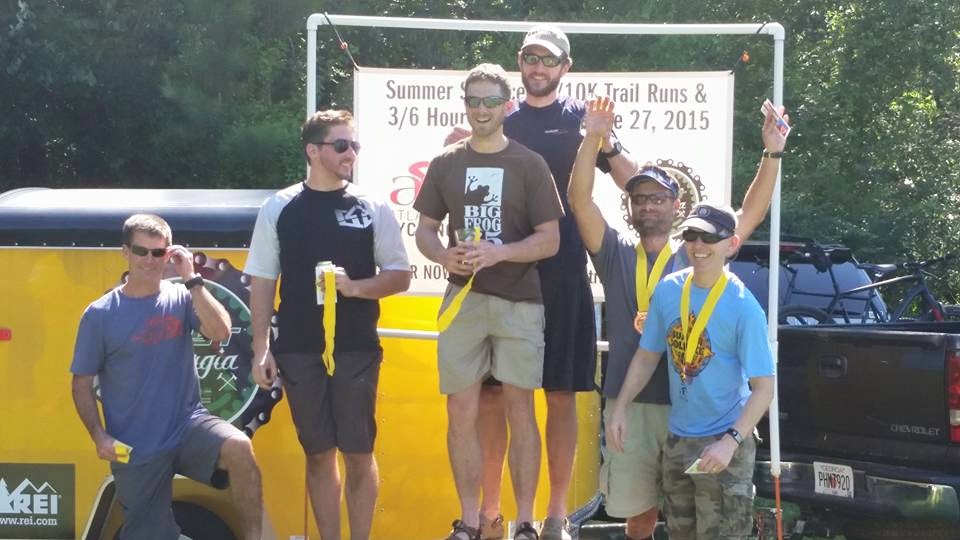 Warmup
Dynamic Athletic Movement
3 Rounds
10 Downdog Push-ups
10 Kettlebell Swings
Lift
Levels 2-4
8 x 6
Deadlift
Sets across. There are 8 work sets, ALL to be done at the same weight. If you nailed the all the sets last week, add 3-5% (round DOWN to the nearest 5# increment) this time. Rest no more than 120 seconds between sets. NO TOUCH AND GO REPS–pause at the bottom and reset your start position every rep.
Level 1
5 x 5
Barbell Deadlift Practice (increase weight each set, maintain optimal form)
Level 0
10 x 6
Kettlebell Deadlifts (single or double)
Conditioning
5x NFT
4x Tire Flip
15 Yd Sprint
30 Yd Shuttle Sled Push