Many thanks to everyone that came out to celebrate 5 years with that grueling workout!!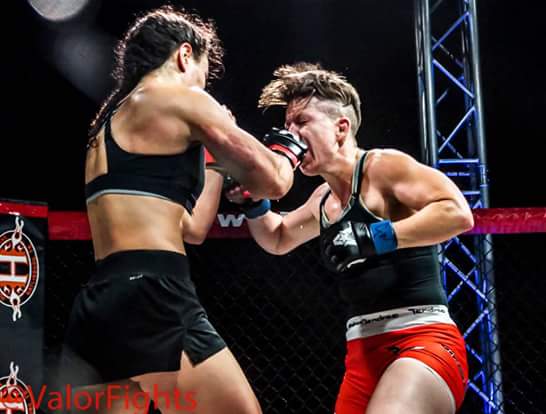 Major Kudos to Annie DeCrescente making her pro MMA debut this weekend. She went three rounds with her opponent and ultimately lost to a decision. 
"What can I say? What a night! Fought a battle against a super game opponent… gave it everything and unfortunately did not come out on top. I fought my ass off! Hats off to my girl, Amy Coleman. She's a champion, a class act and just a cool all around chick. Don't worry. I've got my head up and I'm proud of my performance and our fight!"
Warmup
Dynamic Athletic Movement
Hip Mobility Series
10 Down dog Push-ups
Levels 2-4
3 x 10
Overhead Squats
Levels 0/1
3 x 10
Face the Wall Squats (and/or other Squat Therapy drills)
Lift
Levels 2-4
5 – 5 – 5+
Squat (60-70-80%) – add 10# to each work set from last Tuesday
Levels 0/1
8 x 5
Double Kettlebell Squat
Conditioning
"Blindfold"
3 Rounds AFAP
30 Wall Balls
30 Burpees
Levels 0/1
3 Rounds AFAP
20 Wall Balls
20 Burpees
Log your workout results on Beyond the Whiteboard. Want an account? Make your request to ivy@mvmntgym.com. Our workouts are posted daily so you can digitally track your progress.