MVMNT Winter Social 2015 was a success!
Massive THANK YOU to Mark & Kelly Sauro for hosting us. Thanks to Hilary for the late night poster design work. Thanks to Colby for smoking brisket! Thanks to Trent & Danielle for hosting the after party. And Thank You, Thank You, THANK YOU to everyone that brought the party! It was the perfect night to officially embrace MVMNT. 
Checkout all the photos here or search #mvmntwinter2015 on Insta. 
Hoodie Pre-Orders!! $38 until December 31st. Just give us your size, zip or pullover and $$. Black is full zip. Asphalt is kangaroo pouch pullover.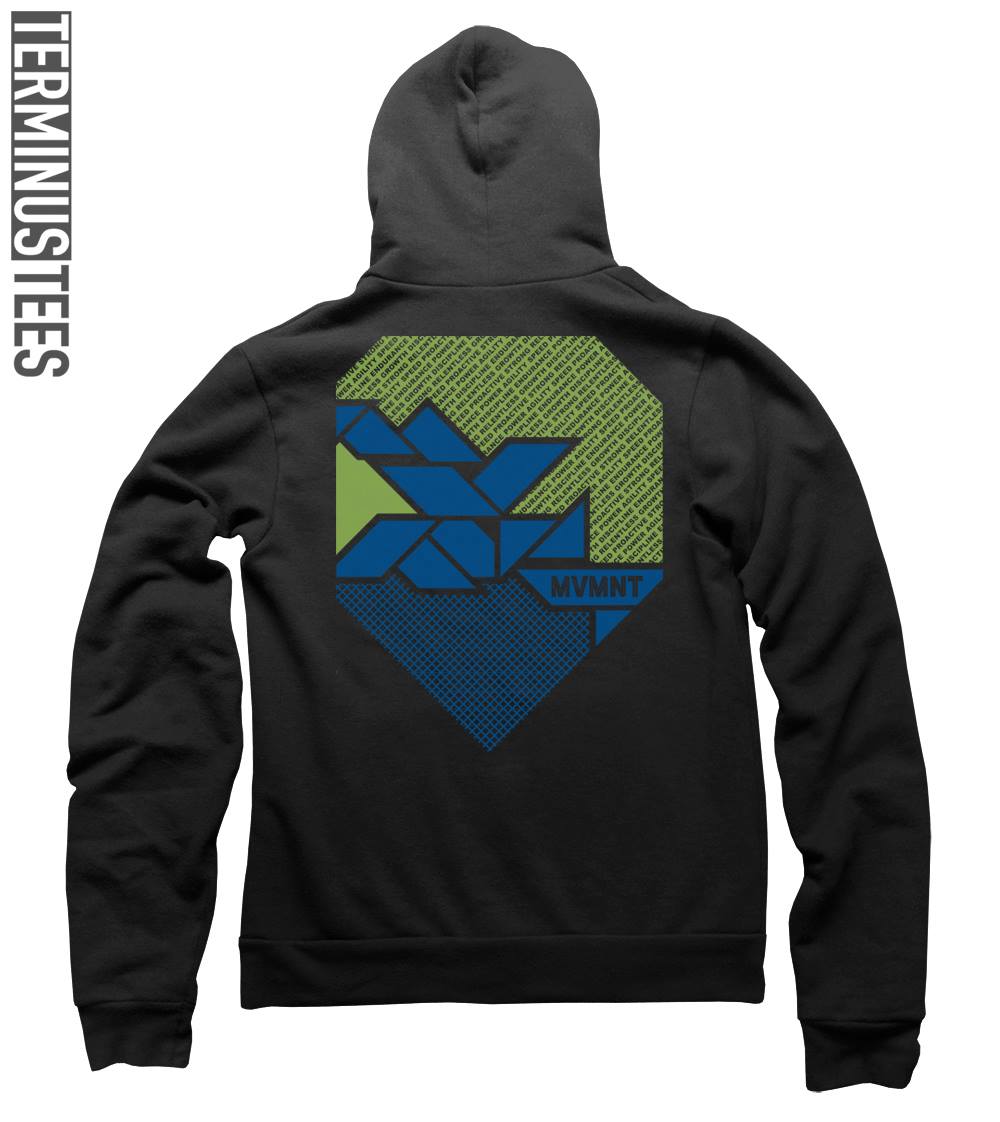 Holiday Schedule:
Dec 24-6 am, 9 am, 12:15
Dec 25-Closed
Dec 26-9:30, 10:30
Dec 27-11 & 12 pm
Dec 28-30: 6 am, 1215, 6 pm
Dec 31, 6 am & 1215
Jan 1-Closed
Warmup
Dynamic Athletic Movement
Hip Mobility Series
10 Downdog Push-ups
Alternate with a partner:
A.
3 sets
5 Box Jumps
(Levels 0/1 can sub broad jumps if necessary)
B.
3 sets
5 Jump Squats
(L3/4 – empty bar, L2 – kettlebell, L0/1 – unweighted)
Lift
Levels 2-4
5 x 5
Back Squat (75%)
Levels 0/1
5 x 5
Kettlebell Squat
Conditioning
Alternate with a partner:
A.
4 Rounds (each one 1:15/1:15)
8 Front Squats
45 sec max reps Box Jumps
Rest (1:15 during your partner's turn)
(L4 – 115/85, L3 – 95/65, L0-2 – KB goblet squats)
B.
3 Rounds
60 sec Farmer Walk
60 sec rest