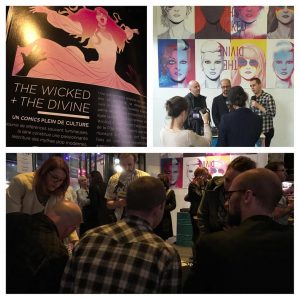 Oui Oui – Our own Matt Wilson is in Paris for his book signing party. Pretty rad. Matt is a colorist for Marvel. He secretly is Thor. Follow him on twitter @COLORnMATT & IG: fatheadwilson.
Tribal gains – The Tribe is wrapping up a squat cycle following their Olympic weightlifting debut earlier this summer. Shout out to Rachel with a 320lb back squat PR and Juan hitting 335!!
#cfsqholiday13 – Take a stroll down memory lane. Insta that hashtag. If you'd like to open your home for a most epic party, email ivy@mvmntgym.com and let's get it going.
Warmup
Dynamic Athletic Movement
10 Minutes – Animal Locomotion
10 yd Downdog Walk
10 yd Lateral Ape Walk
10 yd Backwards Downdog Walk
10 yd Lateral Monkey Walk
10 yd Panther Crawl
10 yd Frog Hop
10 yd Backward Panther Crawl
Lift
Levels 3/4
21 Minutes E3MOM (7 sets)
3 Strict Press
Increase weight each set.
Level 2
5x
5 Strict Press at 80% (calculate from most recent 1RM)
Rest 30 seconds
10/10 KB 1-Arm Rows
Levels 0/1
5x
5 Kettlebell Press (Double KB)
Rest 30 seconds
10 Ring Rows
Rest 60 seconds
Conditioning
"Names on Walls"
Levels 3/4
5 Rounds: 2 Minutes On/2 Minutes Off
3 Hang Power Cleans
6 Power Jerks
9 Front Squats
AMRAP Push-ups
L4 – 135/95
L3 – 115/75
Levels 0-2
15 Minutes AMRAP
5 Double KB Swings
5 Double KB Push Press
5 Double KB Squats
10 Push-ups
L0/1 – can sub single KB if necessary (do the whole complex on one side, then the other, then pushups)