This Thursday is HALLOWEEN. Costumes not required (but appreciated).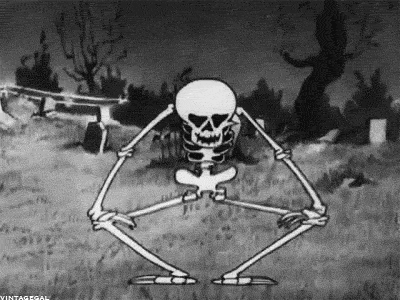 2019 Holiday Shred – Nutrition!
Starting Monday, Nov 4th, we're doing a gym-wide challenge to help YOU stay healthy during the holidays.
During this 6-Week Challenge, we will focus on a few habits that will lead you to a fit life (especially during the holidays when things can go … a little awry).
Today, we'll talk about your NUTRITION options.
The minimum requirement is Option 1. TRACK YOUR CALORIES.
That's it. If you do this successfully, you're fulfilling the NUTRITION part of the Challenge.
Do you want more? We have a higher standard for those who want to take their nutrition to the ⬆ next level ⬆ with …
Option 2: 
– Limit your alcohol consumption to ONE TIME PER WEEK. (Note: One TIME per week, not one "day").
– No hydrogenated oils
– No bread, no pasta
– No dairy (this includes cheese y'all)
– No added sugar
If you choose the 2nd option, you'll still need to track your calories.
If you're new to nutrition, start with Option 1. Tracking calories is a great first step in learning nutrition in general. We would like you to use an app/website like My Fitness Pal.
If you've been around the block a few times, go for option 2! Work on cleaning up your kitchen this week and getting your house in order so you can eat better for the next 6 weeks.
Feel free to join our Facebook Group for weekly motivation!
Warmup
0:00 – 15:00
Run to Sessions 2x
Instructor Mobility
15:00 – 25:00
Steel Mace Warmup
Slow, controlled movement
Alternate with a Partner
1x through on each side, then switch with your partner (go back and forth until you have each done 3 sets)
Ballistic Curl after each Step
Right leg* Reverse Lunge
Right Leg Forward Lunge
Right leg Side Lunge
Right leg Crossback Lunge
Squat
Repeat same sequence on Left leg*
*only the Right leg will move during the first half, the left leg remains where it is for the entire Right side sequence, then on the other side only the Left leg will move
2 sets:
Mace Front Pendulum Practice (about 20 reps then switch)
-with knees soft and midsection braced, hold the mace upside down, keeping hands high up in front of the sternum
-as you swing the mace from side to side, increase the amplitude of the swing until the mace is parallel to the floor at the top of the movement
-same side elbow lifts up, opposite side stays tucked
-perform 5/5 kettlebell halos after each set
2 sets:
***everyone should use a 10# mace for this***
Mace Rear Pendulum Practice (about 20 reps)
-hold mace behind your head, keeping the elbows pointed up and hands close to your neck, try to swing the mace so the globe floats parallel to the floor
-keep same posture as above, knees soft, midsection engaged, ribcage pulled down
-perform 5/5 kettlebell halos after each set
Conditioning
25:00 – 35:00
workout prep
35:00 – 60:00
"Nationals"
10 rounds
Alternate each exercise with your partner:
10 Clean and Push Press (or Jerk)
10 Box Jumps
200 yd Run
L4 – 115/75# barbell OR double kb 24/18,  (should finish in under 22 minutes)
L3 – 95/65# barbell OR dkb 20/14
L1/2 – double kettlebells, no Rx weight
If you are doing this workout with a barbell, do below the knee hang cleans
ONLY ONE PERSON WORKING AT A TIME: Partner A will do the Clean and PP first while B rests, then B will do the Box Jumps while A rests, then A will run while B rests, when A gets back, B does Clean and PP, etc.  So each partner will do 5 total rounds by the end.