**Weekend In Review**
Yoga is back! Niki is well on her way to a full recovery and back in action Sunday mornings at 11:30 am teaching us all how to get a little more flexy.
Amy Pellerito ran and WON her first triathlon!! 
Shoutout to Betsy on crushing a 5K this weekend!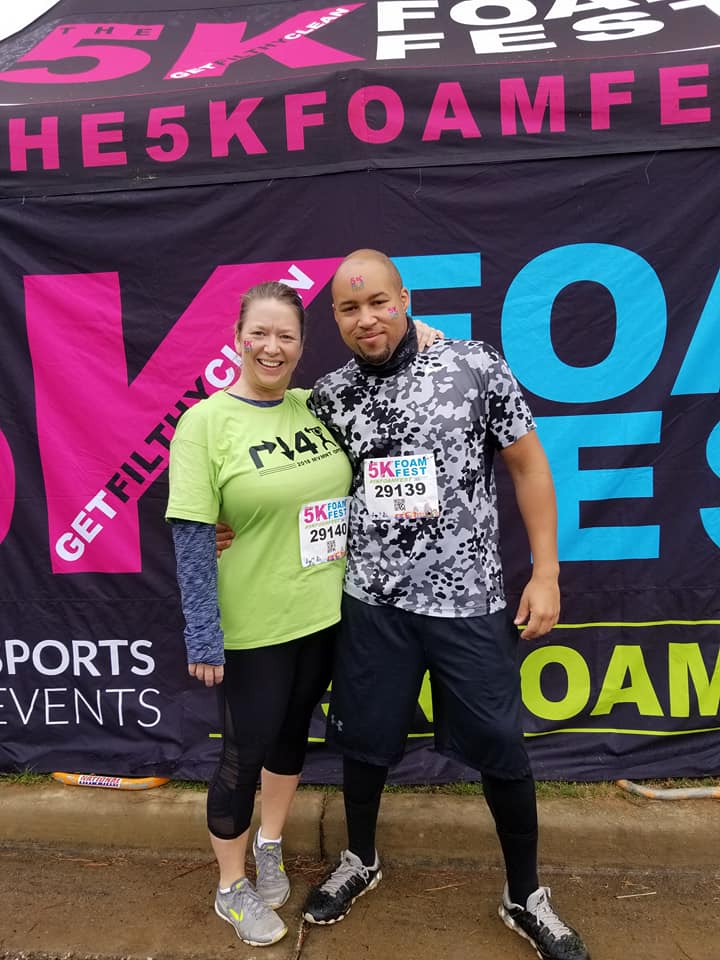 Warmup
Jump Rope 3 Minutes
Hip Mobility
10 Downdog Push-ups
10 Alternating Turkish Getups
Practice movements from today's circuits.
Strength
All levels will be doing two 12 minute strength circuits. There is a 3 minute transition period between the two circuits. The clock will remain running the entire time (so 0:00-12:00 is the first circuit, and 15:00-27:00 is the second circuit). There may be as many as three people training on the same bar. If so, stagger start times by a minute: I want everyone doing the circuits in exactly the order written.
Start each exercise at the top of the minute, working for 30-45 seconds. The goal is to get 12-15 quality reps of each movement (compound exercises like the clean and press you should get 8-10 reps). Please click the links for important form/technique information regarding the Bulgarian Split Squat, which is not a movement we have done frequently.
Levels 3/4
A. 3 Sets
Barbell Front Squat
Right Hand Kettlebell Clean and Push Press
Left Hand Kettlebell Clean and Push Press
Elbow Plank Hold
B. 3 Sets
Right Leg Kettlebell Bulgarian Split Squat (contra lateral hold)
Left Leg Kettlebell Bulgarian Split Squat
Push-up
Barbell Clean
L4 – 135/95 for both FSq and Cln, 20/16k bell for CPP and BSS (can go heavier on the KB if it's too easy)
L3 – 115/75 for both FSq and Cln, 18/14k bell for CPP and BSS (can go heavier on the KB if it's too easy)
Level 2
A. 3 Sets
Barbell Front Squat
Right Hand Kettlebell Clean and Push Press
Left Hand Kettlebell Clean and Push Press
Elbow Plank Hold
B. 3 Sets
Right Leg KB or bodyweight Bulgarian Split Squat
Left Leg KB or bodyweight Bulgarian Split Squat
Push-up
Barbell Clean (OR Kettlebell Swing if your technique isn't good)
L2 – 95/65 for FSq and Cln (if you can't Squat/Clean that weight, sub Goblet Squat/KB Swings instead), no rx weight for the other exercises (L3/4 get first dibs on KB selection)
Levels 0/1
A. 3 Sets
Goblet Squat
Right Hand Clean and Push Press
Left Hand Clean and Push Press
Elbow Plank Hold
B. 3 Sets
Right Leg Split Squat
Left Leg Split Squat
Push-up
Kettlebell Swing (no more than 25 reps)
Conditioning
3 Rounds not for time (10 minute limit)
40 yard Heavy Double Kettlebell Rack Walk
10 Strict Hanging Leg Raises/Knee Tucks