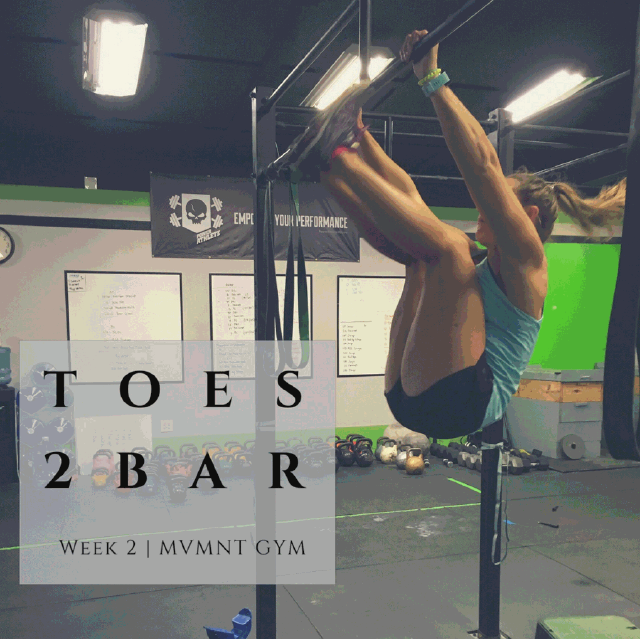 Wednesday Night – Week 2 of the gymnastic series will include everything from hollow to kipping to making all ten of your toes touch the bar. 7pm! Sign up at the front desk.
Pardon our mess – Once again, the water made its way into the gym. The platforms were moved to prevent the wood from getting wet. Until we are dried out (and it looks like more rain is happening soon), we need everyone to stay off the turf. We have moved plenty of equipment over to the black mats. No need to traverse the hot lava to get anything else.
Many many thanks to John, Eric and Graham for jumping in to save the day yesterday morning. Without the elbow grease of our MVMNT Family, there would be no MVMNT Gym. Yesterday was another reminder of how much Mario and Ivy appreciate everything members have contributed to the gym over the years. Thank you!
Warmup
Dynamic Athletic Movement
Hip Mobility Series
10 Downdog Push-ups
Level 0/1
3x
10 Swings
1/1 Getup – try to increase weight each set
Strength
30 minute limit
Levels 3/4
Back Squat
1 x 5 with empty bar
1 x 5 at 30%
1 x 5 at 40%
1 x 5 at 50%
1 x 3 at 60%
1 x 2 at 70%
1 x 2 at 80%
5 x 1 at 90%
Level 2
Back Squat
1 x 5 with empty bar
1 x 5 at 30%
1 x 5 at 40%
1 x 5 at 50%
1 x 3 at 60%
1 x 2 at 70%
2 x 1 at 80%
3 x 1 at 90%
Level 0/1
5x
5 Tempo Squats (3211: 3 seconds down, 2 second pause, 1 second up, 1 second reset at the top)
50 Plank Shoulder Taps (should take about 30 seconds)
10/10 Single leg Hip Bridge
10/10 Single Arm Swings
Rest
Conditioning
"Everliving Fire"
(15 minute limit)
Levels 2-4
10 Rounds AFAP
9 Burpees
7 Goblet Squats
5 Kettlebell Snatches per arm
L4 – 24/18
L3 – 20/14
L2 – sub single arm swings for snatches
Levels 0/1
5 Rounds AFAP
10 Burpees
10 Goblet Squats
10 Kettlebell Swings