NATIONAL CHAMPION – Check out Becci's 9 lifts from the 2017 USAPL Open National Championships. Becci's 611 squat, 336 bench, and 501 deadlift have earned her a spot on the Women's National Team. Becci will once again represent the United States, Georgia, Life University and MVMNT Gym on the world platform in Pilsen, Czech Republic.
Becci, along with Team PrettyStrong, will be judging the powerlifts at the Liftoff.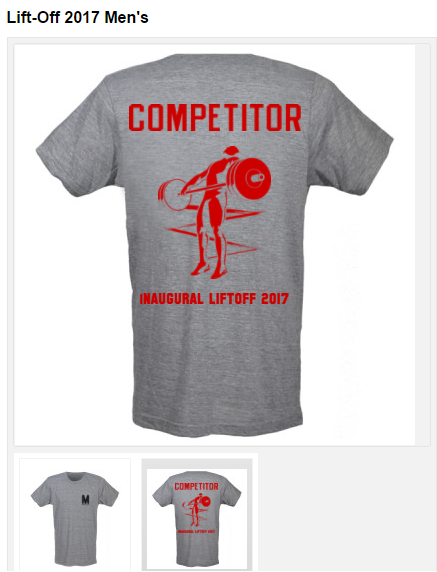 Official Liftoff Shirt – Men & Women tees and tanks are available for purchase here. Sign up for the Liftoff in MBO by July 4th and get a sweet discount code.
10 Performance – After an excellent showing at Regionals with Team Think Tank, Ben Williams will be in the house Monday, July 10th, to answer your supplement questions and give out samples. BYOBB….that's Bring Your Own Blender Bottle.
Level 1/2 Test – There's definitely a few people out there ready to level up. Don't be shy. Get signed up.
Warmup
Jump Rope 3 Minutes
Hip Mobility
3x
5 Swings
3 Clean and Push Presses
2 Snatches
1 Getup
Switch hands
Conditioning
"Watchdog Violation"
E5MOM 25 Minutes (5 Rounds)
Levels 3/4
200 Yd Run
10 Handstand Push-ups
15 Toes to Bar
20 Double Unders
L4 – Rx
L3 – use abmat
Level 2
90 Single Unders
20 Push-ups
15 Knees to Elbows
200 Yd Run
Levels 0/1
60 Single Unders
10 Push-ups
15 Hanging Knee Tucks
200 Yd Run