Dexa Body Comp Test – @MVMNT Gym, January 25th. Appointments available from 8am-7pm. Book here.
Level 1/2 Test – Tonight!! @ 7pm
Whole Life Challenge – Meet your WLC Ambassador, Nicole Pankopp!!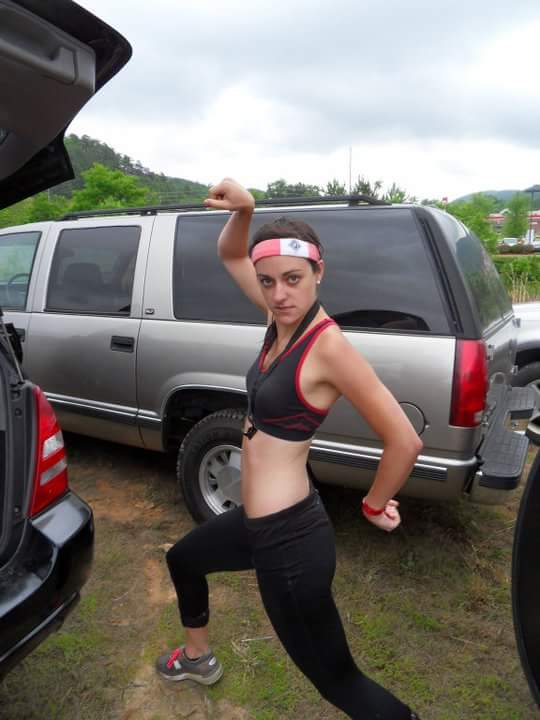 Age: 30
Marital Status: Married (to fellow MVMNT Member, Andrew)
Kids: 2 – Bennett (2.5yrs) + Connor (8mo)
When did you start working out? I have been active and played sports my whole life.
Did you start with CrossFit or a regular gym? In preparation for my wedding five years ago, I got a personal trainer at La Fitness and never saw any results. After our wedding, I talked Andrew into trying CrossFit and we've been addicted ever since.
Do you consider yourself to be a healthy eater? I have never been a healthy eater. I usually opt for quick and easy, which is rarely healthy.
Do you think you have any bad habits health and fitness wise? I absolutely have bad habits in both areas. When it comes to health, I have never watched my diet. As for fitness, I don't stretch or do mobility work outside of our warmups.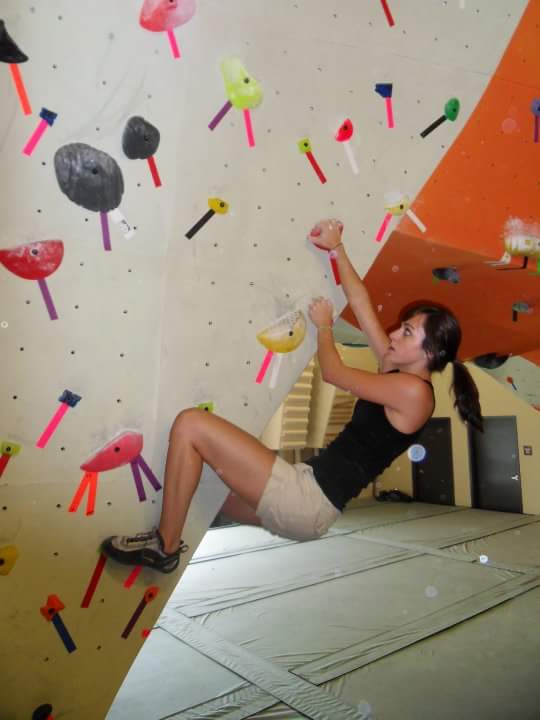 Have you ever done any kind of nutrition challenge? No. I have considered trying the RP diet, but it's a little intimidating.
You said it's hard to make diet changes. Why do you think that is? I can come up with a thousand reasons /excuses why I have a hard time making diet changes. Although it's a bad excuse…life always seems to get in the way.
Why this challenge? What's the goal? I like that this challenge is a compete lifestyle challenge. Although one portion of the challenge is nutrition, it's not the sole focus. I hope to be able to make changes in all categories with my main focus being nutrition. Plus, what better way to start out the new year than to do a challenge with a great group of like-minded people?!
I saw Andrew signed up too. (That's awesome!) Do you think that will help? Absolutely. I don't think I would stick to it if I were doing it by myself. I believe that Andrew and I are so interested in fitness because we keep each other accountable.
Besides diet, do you think you'll try to improve in other areas; sleep, supplements, etc? I need to start drinking more water. As for sleep…I'm sure I'll get more sleep when the boys get older.
What's your favorite guilty pleasure? Sweets, beer, etc? Beer! Stouts are my favorite and they are probably terrible for you.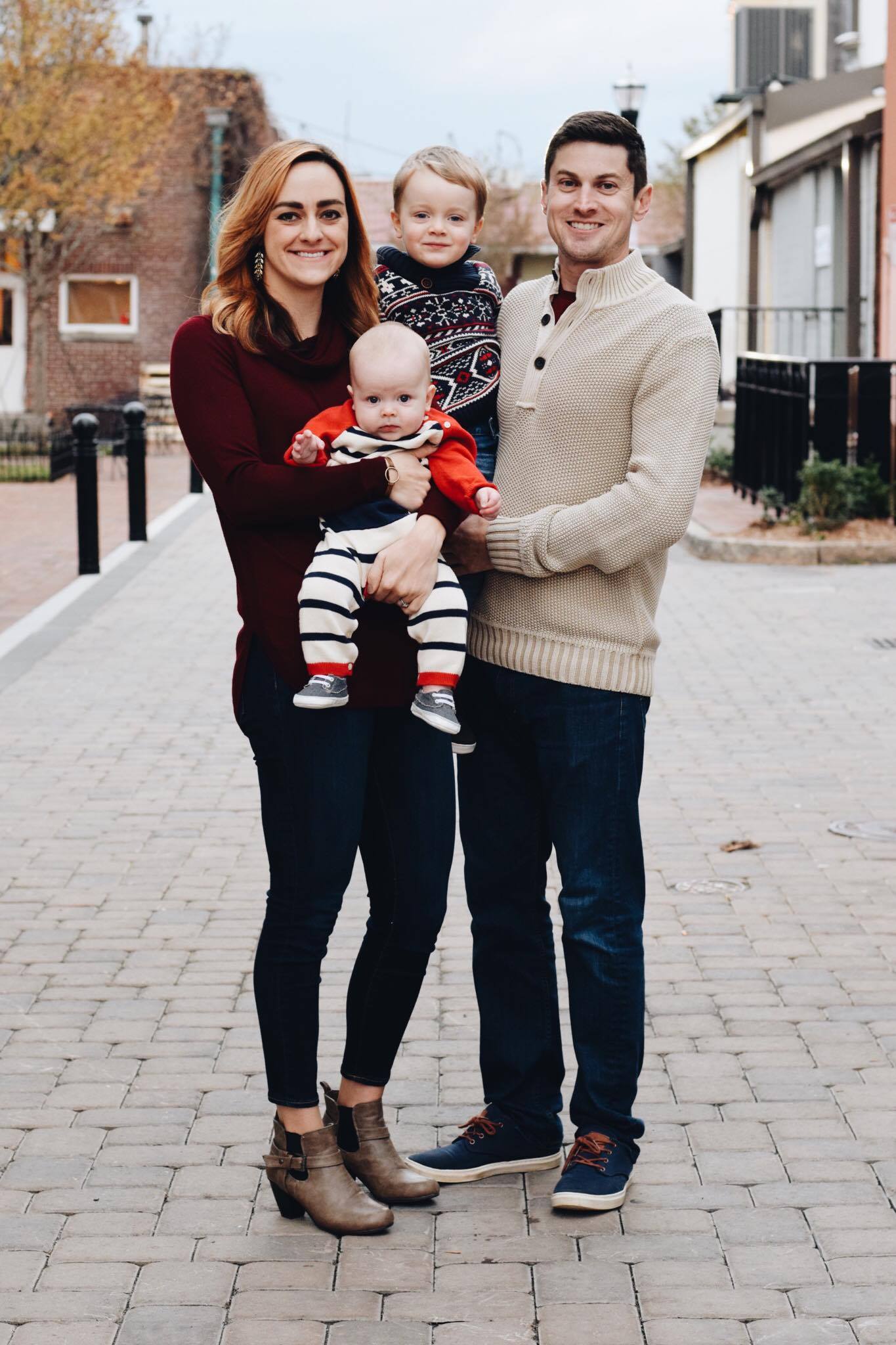 How's your meal prep game? Or do you guys need to? Non-existent. Andrew and I tried meal prepping a few months ago and it lasted two weeks. I think meal prepping would be a game changer for our nutrition.
Favorite workout? Filthy 50. I like any workout that challenges your drive and determination.
Least favorite movement? Thrusters…without a doubt.
Give us the scoop. What's something unique about you that not many people know? I grew up with two brothers, played competitive softball, am a Mechanical Engineer, and love every aspect of raising two boys…but I also love crafts (crocheting is actually quite relaxing). (ohhhhh and she LOVES The Bachelor! -Anonymous tip)
Join Nicole & Andrew and the rest of Team MVMNT in this 6-week challenge now.
Get the whole family on board – Your spouse, daughter, BFF, neighbor, co-worker, etc. need not be a gym member to join our team and play the game (although they'll need to find a spot to workout). The Whole Life Challenge is worldwide (just like the Open). All ages. All fitness levels. Anyone wanting to make a change.
Olympic Lifting (ie Snatch & Clean+Jerk) Series – Coming Tuesday evenings in February with Tribe Coach, Lyndzey Dare. Realizing how complicated snatching is these last few days? Lifting for years but not quite making the US Olympic team? Two different classes each week for lower levels and an advanced class for the upper levels. $100 for the month. Limit of 4 people per hour. Registration opening soon.
Warmup
Jump Rope 3 Minutes
Hip Mobility
Downdog Push-ups
Skill
15 Minutes
All Levels
Barbell Snatch Progression
L3/4 – once through with empty bar, then add some weight and do the entire progression again
(like a partner complex with the emphasis on QUALITY)
L2 – start with pvc, then move to empty bar
L0/1 – practice with pvc
Strength
Levels 3/4
18 Minutes total:
This segment is EVERY TWO MINUTES so you have to work quickly, and you should have a really solid idea of what you're putting on the bar each set BEFORE you get started.
A. 6 Minutes E2MOM (3 sets)
5 Overhead Squats
Increase weight each set
B. 12 Minutes E2MOM (6 sets)
3 Back Squats
End at ~85%
**********
Note the difference in the lifts for Level 2 and Levels 3/4. If you have not PASSED the Level 3 test, your workout is written BELOW.
**********
Level 2
18 Minutes E3MOM (first work set starts at 3:00–first 3 minutes is to warm up the Back Squat movement pattern–last work set is at 15:00)
3 Back Squats
Work up to ~85% of your 1RM
Levels 0/1
18 Minutes E3MOM (first work set starts at 3:00–first 3 minutes is to figure out what bells to use and practice squats–last work set is at 15:00)
5 Double Kettlebell Squats
30 second Reverse Tabletop
***For those of you who are more experienced but still haven't tested for Level 2 yet, you may do an extra set or take a few minutes to practice pull-ups, handstands or another skill during the Strength segment of class, especially if you find yourself waiting around for the barbell people to finish their lifts.
Conditioning
"Fun Slime"
12 Minutes EMOM
40 seconds max reps, 20 seconds rest/transition
Levels 3/4
First minute: Wall Balls
Second minute: Jump Rope
L4 – double unders, shoot for 20+ wall balls and 60+ DUs
L3 – double unders, shoot for 20+ wall balls and 30+ DUs
Levels 0-2
First minute: Jump Rope
Second minute: Wall Balls
L2 – double unders if possible, otherwise singles
L0/1 – single unders