Krav Maga
Combat tested, reality based self defense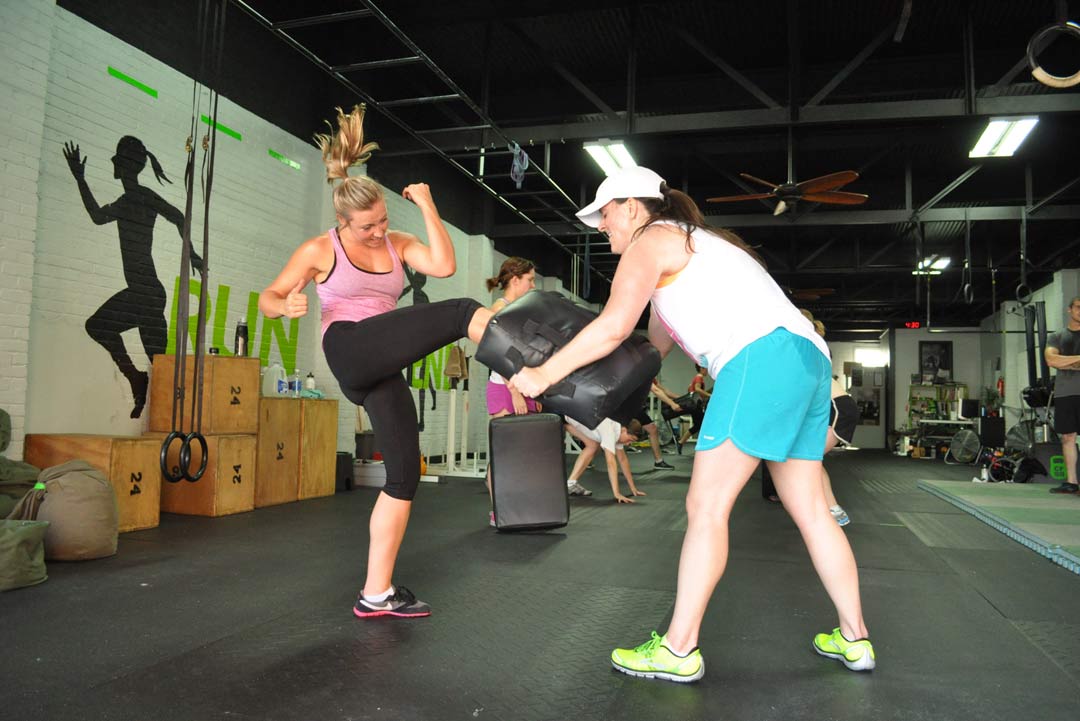 Krav Maga is a comprehensive system that relies on simple, instinctive moves rather than rigid techniques requiring years of training. Krav Maga students will learn real world self-defense that has been proven in actual combat. These classes will emphasize situational awareness, combatives, groundfighting, and weapon disarm techniques. Survival in a life or death situation requires the right techniques and a level of confidence that every dedicated student can achieve at MVMNT Gym.
HISTORY OF KRAV MAGA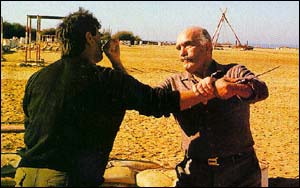 Krav Maga was developed by Czechoslovakian-born Imi Lichtenfeld, a champion heavyweight boxer, an expert in Ju-Jitsu and Judo as well as a dancer and trapeze acrobat. Imi's family was forced to emigrate, eventually landing in what was then Palestine and is now known as Israel. Soon after the Israeli state was established in 1948, Imi was asked to develop a system of fighting and self-defense for the Israeli Defense Force (IDF). Imi carefully refined Krav Maga during his career as chief instructor of hand to hand combat for the IDF. Beginning with special forces units like the Haganah, Palmack, and Palyam, Krav Maga became the official combatives training for all military personnel, Israeli police and security forces. Faced with the task of preparing both fit and out-of-shape soldiers, Imi developed a comprehensive system that relied on simple, instinctive moves rather than rigid techniques requiring years of training. In 1964, Imi retired from the IDF and began teaching Krav Maga to civilians, law enforcement, and military applications. In 1978, Imi and several of his students created the Krav Maga Association, which was aimed at promoting the teaching of Krav Maga in Israel and throughout the world. In 1981, the Krav Maga Association of Israel and the Israeli Ministry of Education held the first International Instructor's Course at Wingate Institute for Physical Education. A delegation of 23 members from various cities in the U.S. attended the course, which was supervised by Imi himself. Californian Darren Levine was selected to be part of the delegation because of his martial arts and boxing background, as well as his involvement in the physical education program at the Heschel Day School near L.A. During the course, Imi befriended Levine and told him that he would come to the U.S. to teach and train him. Levine went on to offer Krav Maga classes at the Heschel Day School. At Imi's request, Levine and one of his students, Joel Bernstein, along with other prominent members of the Jewish community in L.A., formed the Krav Maga Association of America, Inc. In 1987, Levine and his top students began teaching Krav Maga to law enforcement in the U.S. Under Imi's guidance, they adapted Krav Maga to suit the needs of U.S. law enforcement and military personnel. Shortly after Levine received his 6th degree black belt in Krav Maga, Imi awarded him a Founder's Diploma for Special Excellence in Krav Maga. Imi has awarded this diploma only twice. Eyal Yanilov had also received the prestigious diploma. These diplomas were given to the people that Imi wanted to be the leaders of Krav Maga. Krav is offered only in private or semi-private lessons.
FREE SESSION!
Come meet us and see the facility. We will talk about your current fitness level, experience, goals, and expectations. We will tailor a complimentary workout to you and let you experience what MVMNT Gym is all about.