Our Coaches
Learn To Thrive
The MVMNT staff is held to the highest standards. Each instructor is required to complete 100 hours of student teaching under a senior instructor, maintain a nationally recognized personal training certificate or hold an exercise related degree and keep certifications in good standing through continuing education credits. Additionally, the coaching staff attends monthly instructor training in-house or under other subject matter experts. Quality results require quality coaching staff. No exceptions.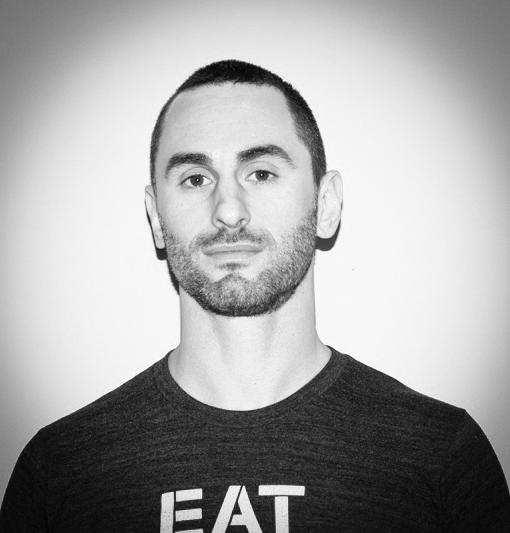 Our Program Director, Mario discovered CrossFit in 2005 during his days teaching kettlebell conditioning classes at the Krav Maga National Training Center in Los Angeles. He currently holds the following certifications: CrossFit Level 1 Trainer, Russian Kettlebell Challenge RKC Level 2 Instructor, FMS Certified Functional Movement Specialist, USAW Sports Performance Coach, CrossFit Gymnastics Certified Trainer, NASM-CPT, NESTA MMA Conditioning Coach, WKC Kettlebell Sport Fitness Instructor, Yoga Alliance Registered Yoga Teacher, and Black Belt Instructor Rank in Krav Maga from Krav Maga Worldwide.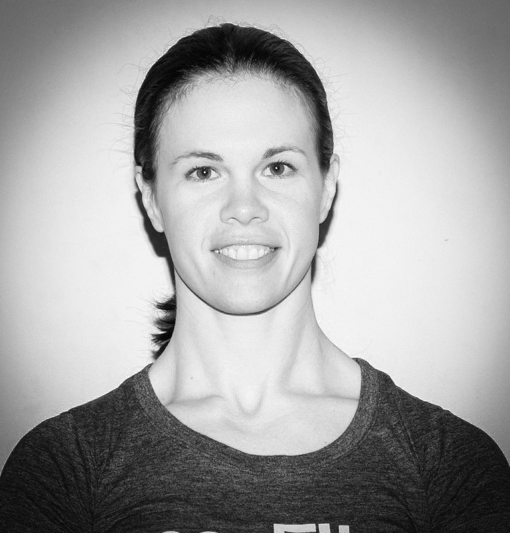 Ivy is the CFSQ business manager and a senior instructor. She recently finished an 11 year career with the US Army. After several deployments to Iraq, she knew she needed to add more self-defense to her skill set. Ivy became a Krav Maga student in 2008 which led her to CrossFit. She is a CrossFit Level 1 Trainer, a Russian Kettlebell Challenge RKC Instructor, FMS Certified Functional Movement Specialist, a Modern Army Combatives Instructor, a USAW Sports Performance Coach, a Level 4 Krav Maga student, and holds bachelor's degree in Sport and Health Science.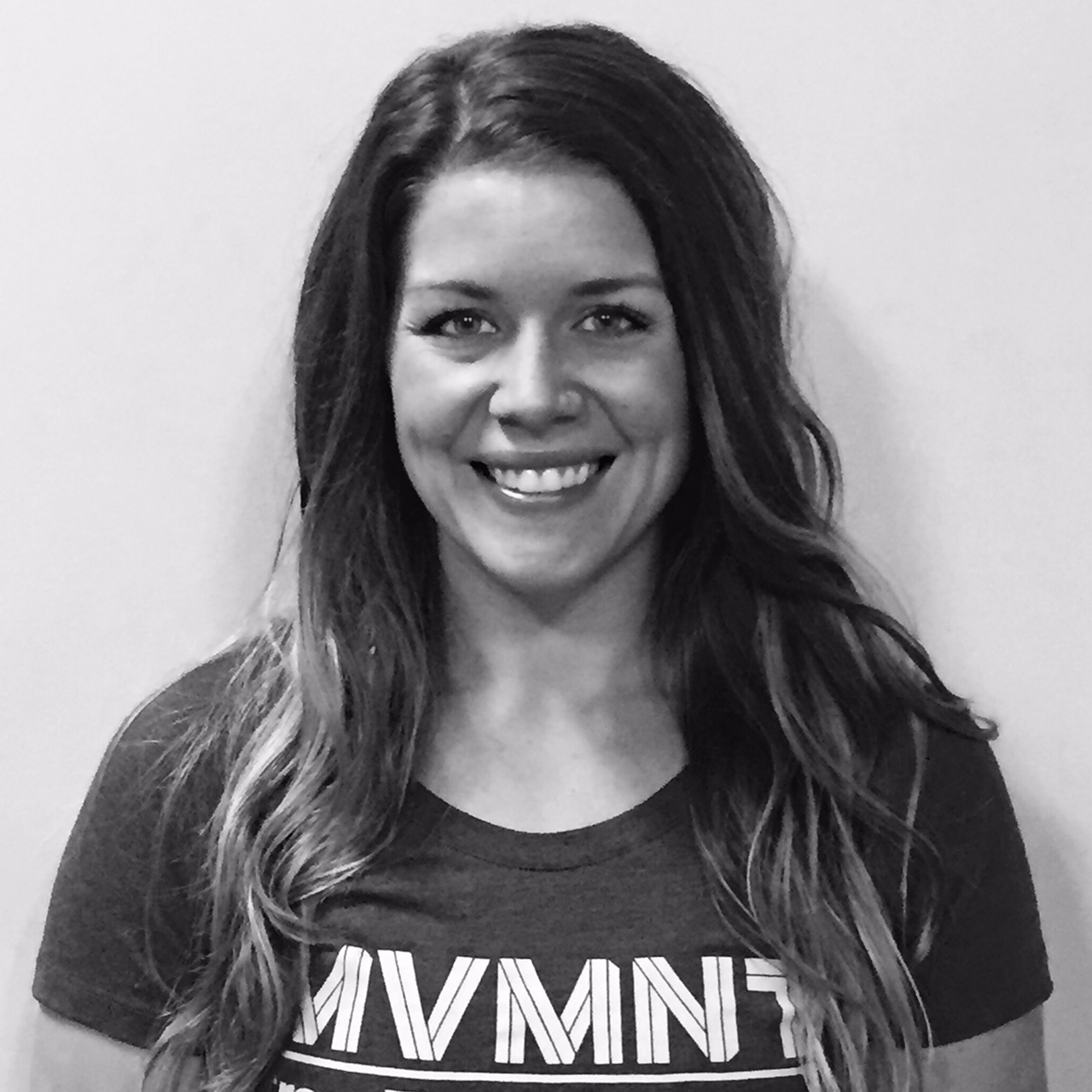 Bethany has been a part of MVMNT for almost 3 years. Already having a strong passion for fitness and nutrition, being introduced to CrossFit gave her an entirely new understanding of what fitness is and how quality nutrition affects it.
Starting off as a member, with at-home workout videos and recreational running being her only exercise experience, she quickly fell in love with CrossFit and the tight-knit community at MVMNT. She started gaining strength, learning more about nutrition, and about herself. She found that she was capable of so much more than she had ever considered possible.
Leaving behind her 8 year hairstyling career, she completely changed directions and became our Gym Administrator. She is now a CrossFit Level 1 Trainer teaching CrossFit classes and working with clients one-on-one both through personal training and intro sessions.
She is so thankful for the opportunity to welcome newcomers into MVMNT, knowing that they may be feeling the same things she felt as she walked in the doors for the first time – nervous, intimidated, overwhelmed. Her constant goal is to turn those feelings into hope, belief, and determination.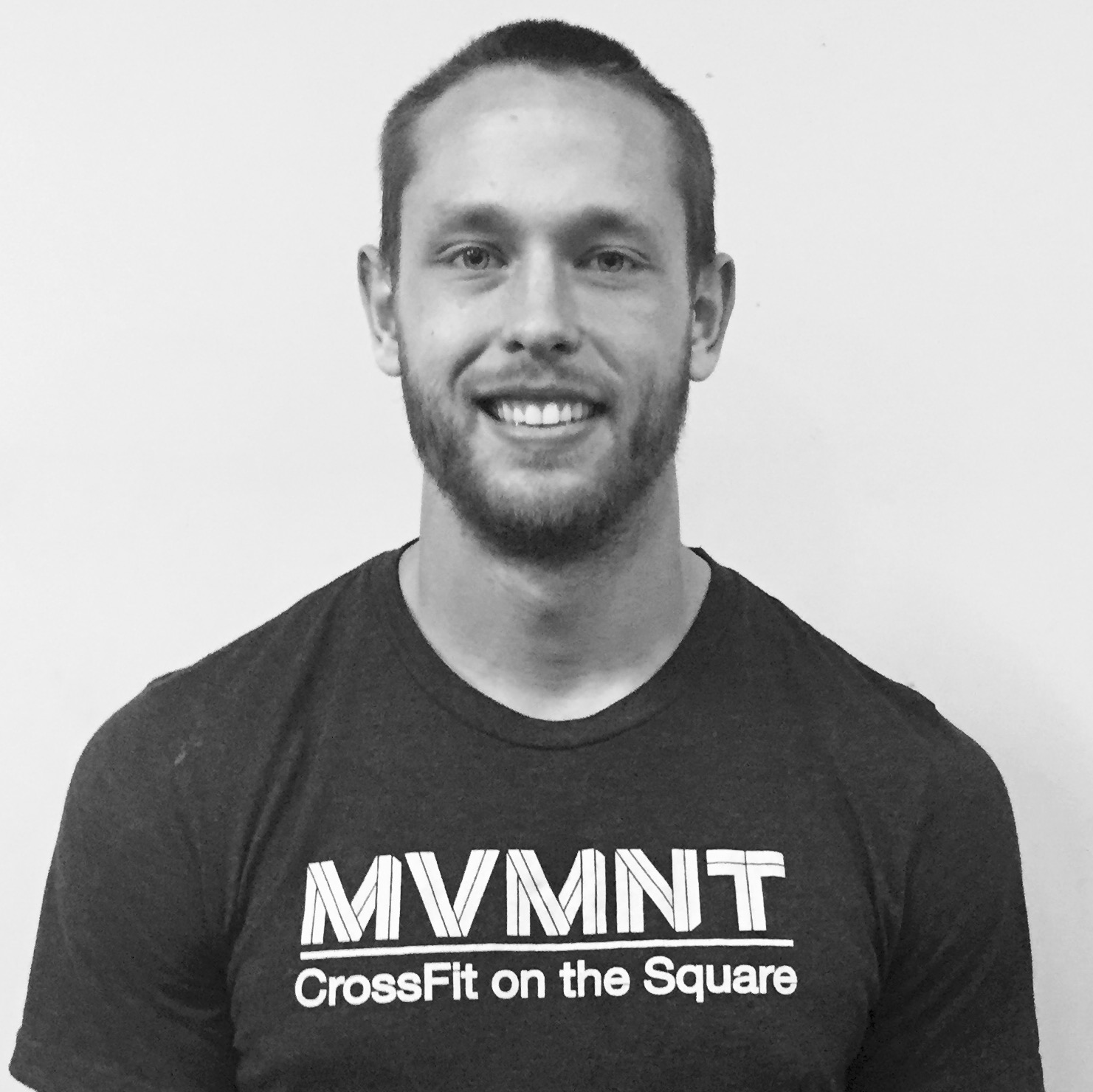 Braden discovered CrossFit  in 2010 while training the martial arts of  Jiu-jitsu, Muay Thai, and Judo as well as boxing. He saw the benefit of CrossFit training firsthand when it was used to help one of his training partners prepare for a fight. The improvement was evident and Braden was hooked immediately.  He signed up at his first CrossFit gym soon after and started coaching 6 months later having already been a personal trainer for several years. He has been coaching CrossFit for over 5 years now. His certifications include CrossFit L1, CrossFit Mobility, SealFit Kokoro camp graduate, SealFit Kokoro internship, SealFit SOF Immersion Academy graduate.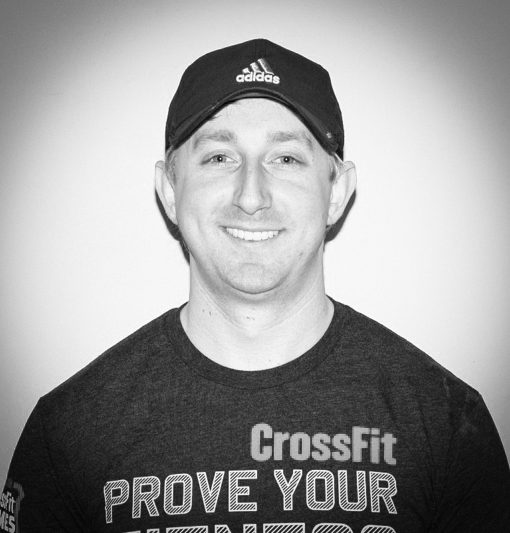 Jon discovered MVMNT in January 2012. Having been an avid trail-runner, hiker, and mountain biker, Jon was looking for a more complete strength and conditioning program to assist with his various lifetime fitness goals. Since being introduced to MVMNT, Jon successfully climbed Mount Kilimanjaro in addition to other 14ers in Colorado. He enjoys powerlifting, trail running, working with kettlebells, and various other endurance/strength endeavors.  Jon is a Crossfit Level 1 Trainer and a Strongfirst Level 1 Kettlebell instructor.
Some of Jon's recent PRs include: Powerlifting for Pink – 4th place/165lb class, Rock/Creek River Gorge – 6th in 20-29 class/top 15% overall, Mardi Gras 5k – 3rd Place in 24-29 class/top 2.5% overall, Owls Making Strides – 5th in 20-29 class/top 3.4% overall. Mountain Goat Adventure Spring Trail Series – 2nd Place in age group/(Finished 4th, 4th, 9th, & 6th overall among 4 races).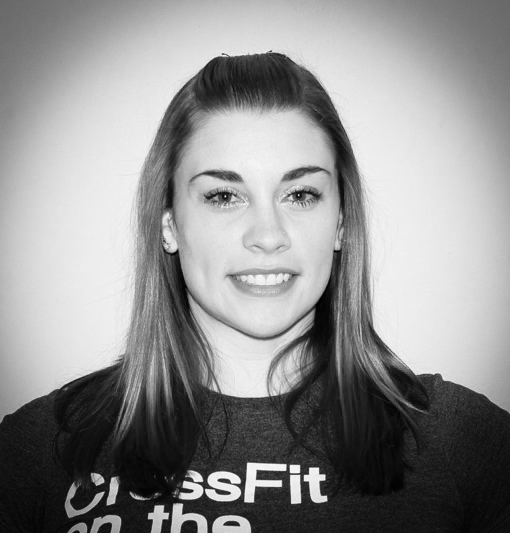 Lyndzey started taking gymnastics at 12 years old and has been coaching for almost 10 years, both recreational and competitive gymnastics.  She was a member of the Georgia Tech club gymnastics team and practiced with KSU's team. Currently, Lyndzey is a member of the National Association of Intercollegiate Gymnastics Clubs Alumni team. Lyndzey also played club rugby for UGA and Georgia Tech where she served as the vice president for the women's rugby team. Lyndzey hosts gymnastics seminars for CrossFit athletes throughout the year.  Lyndzey is the head MVMNT Olympic Weightlifting coach. Currently lifting under John Coffee, Lyndzey brings her pursuit of technical mastery to the platform writing custom weightlifting programming for each Tribe member. She is CrossFit Level 1 certified and a USA Weightlifting Sports Performance Coach.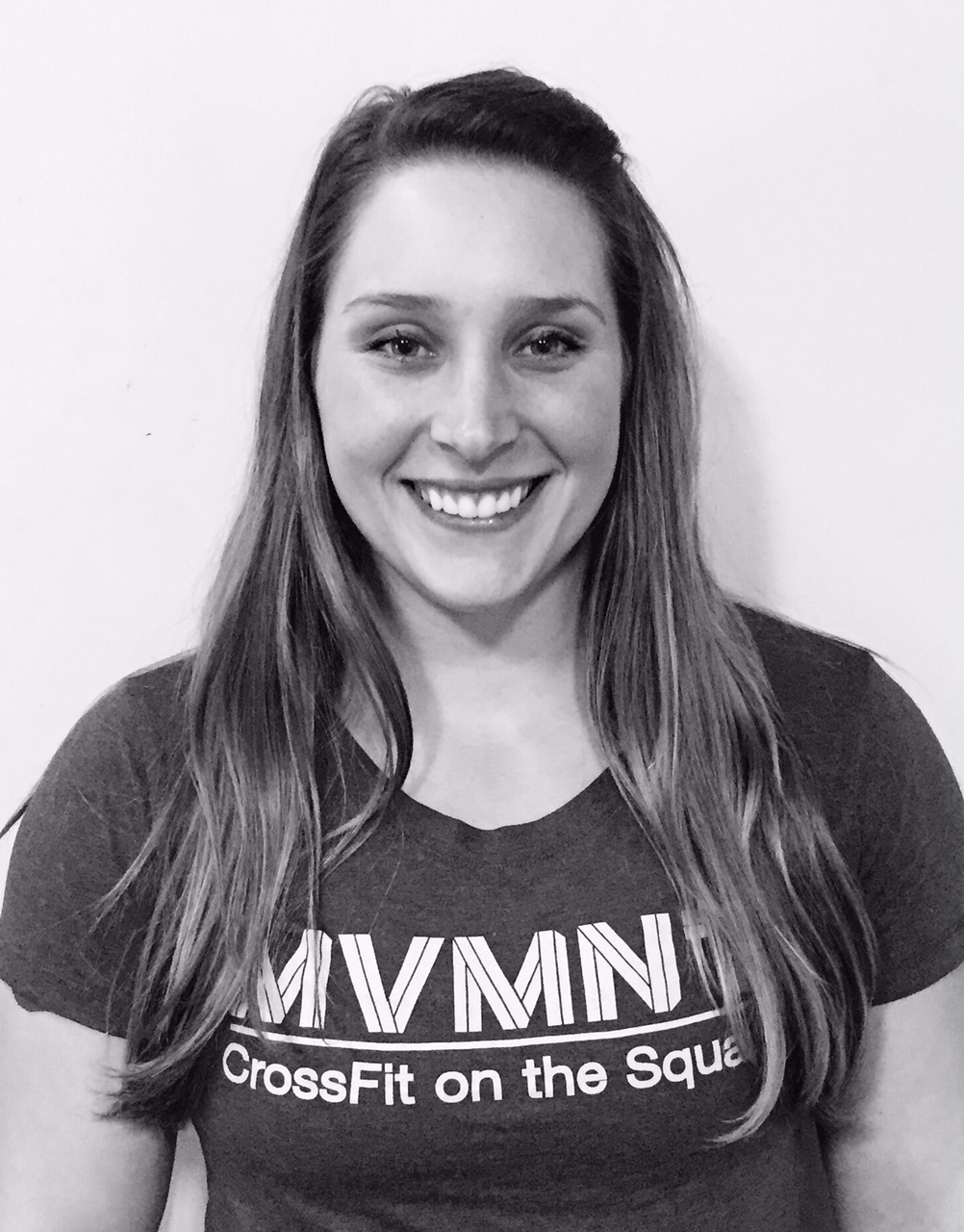 Amelia began CrossFit in 2013. She has a background in numerous sports including high school basketball, softball, and recreational rock climbing. After discovering CrossFit, she knew she had found her favorite sport! She trained for two years in Oxford, MS while attending The University of Mississippi where she obtained her B.A. in Recreation Administration in May of 2015. Upon graduation, she returned home to Kennesaw and took her training to the next level as a competitive athlete with OPEX Fitness. Amelia has competed in several local CrossFit competitions and also placed second in a USAW Mississippi weightlifting meet. Amelia is a CrossFit Level 1 Instruction and a About Time nutrition ambassador. She enjoys coaching, personal training, and helping others reach the next level of their fitness goals while sharing her experience and love of athletics through the process.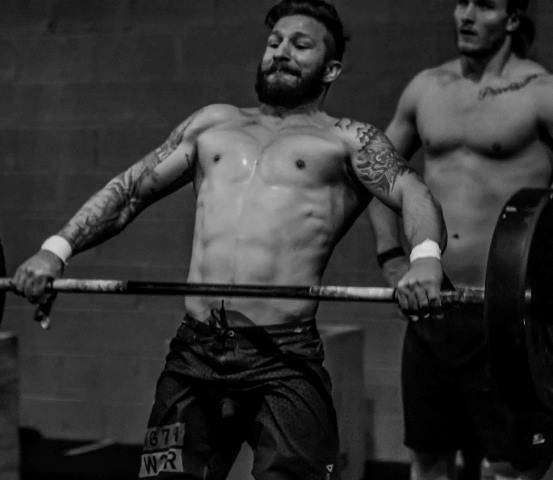 "I fell in love with CrossFit from the very first workout I did a couple of years ago. I knew from that first day that this was something that I could excel at and be passionate about. A few months into training, I realized that I had an opportunity to help people achieve their athletic and fitness goals. Once I felt that my own personal skills were refined enough I got my L1 cert and dove right into coaching. I love interacting and helping people reach their goals; whether it's a first pull or a one rep max with an Olympic lift. CrossFit has changed my life in so many positive ways and nothing makes me feel better than being able to share that gift with someone else." He is married to Danielle, a yoga instructor at Be Yoga, with their son, Maddox. Trent coaches CrossFit and is available for private Elements and personal training.
Vanessa PrettySTRONG Gale, D.C.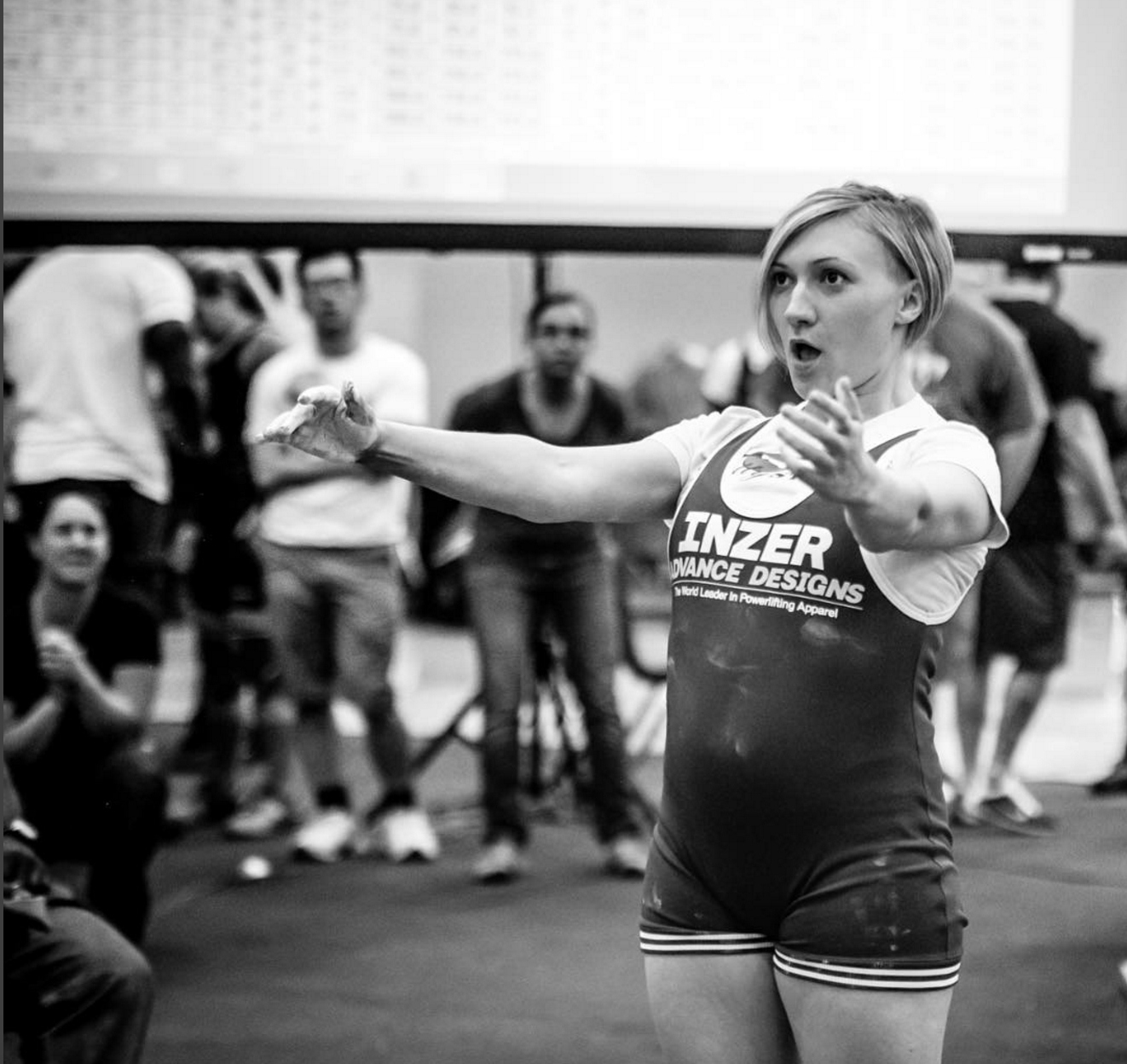 Dr. Vanessa is a chiropractor, USA Powerlifting nationally ranked athlete, and classical trained dancer. Originally from New Orleans, LA, she pursued  her love of movement, and attained her bachelor of arts in Dance with a concentration in Body, Science, & Motion from Marymount Manhattan College, in New York City. She later attained her Doctor of Chiropractic Degree from Life University in Marietta, GA while coaching the Life University Powerlifting team. She is the founder of PrettySTRONG powerlifting, as well as a USA Powerlifting certified club coach. She is also an International Kettlebell and Fitness Federation (IKFF) certified instructor with a Candidate for Master of Sport (CMS) in Girevoy (kettlebell) Sport (GS). Dr. Vanessa is working towards her diplomate in pediatric chiropractic and practices at Thrive Wellness Center on Roswell Road, a MVMNT Gym Preferred Partner.
Dr. Vanessa coaches our STRENGTH class on Monday, Tuesday, & Thursday nights with a huge emphasis on proper movement mechanics and competition preparation. Learn more about the PrettySTRONG movement at www.prettystronglife.com.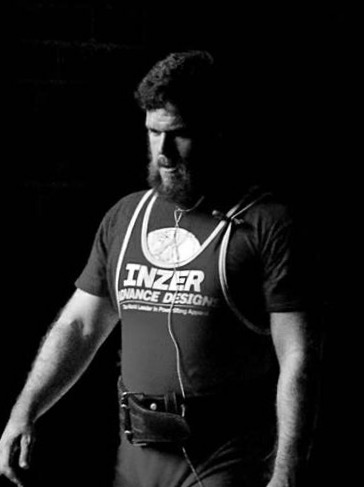 Dr. David has always been an athlete from being involved in recreational sports as a kid to playing high school and collegiate lacrosse.  David has been strength training for over 16 years and has been a competitive power lifter since 2009.  David has been the assistant powerlifting coach at MVMNT since 2012 and is a Certified USA Powerlifting Coach (2014). David enjoys training clients in the powerlifts and helping them to reach their fitness goals. David is a Doctor of Chiropractic at Thrive Wellness Center here in Marietta, a Preferred MVMNT Gym Partner.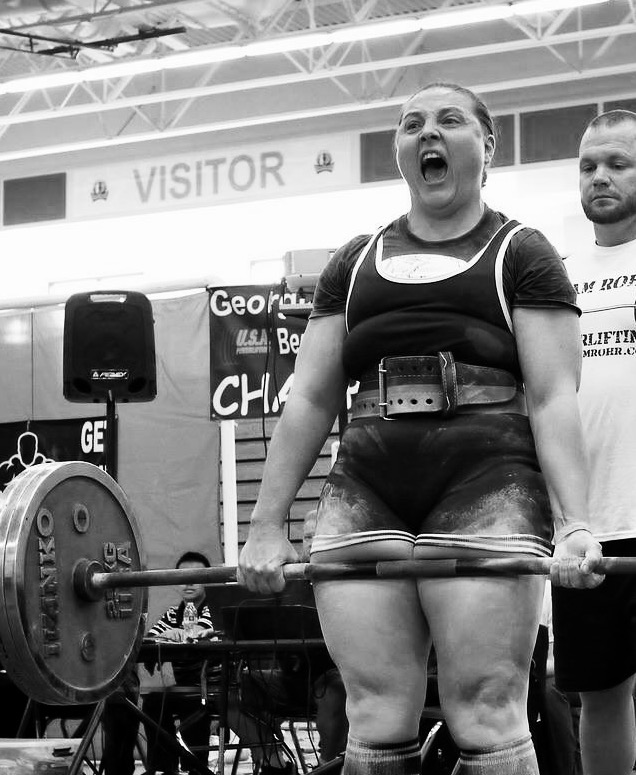 Amanda joined MVMNT in June 2012 as a CrossFit athlete. After attending a powerlifting workshop, she fell in love with the sport of powerlifting. She has since competed in a total of 6 full power competitions and 1 deadlift only meet. She received her USAPL Coach's Certification in August 2014 and loves seeing the excitement on her lifters faces when everything clicks and they make PRs. Amanda is the assistant strength coach regularly handling lifters at powerlifting meets.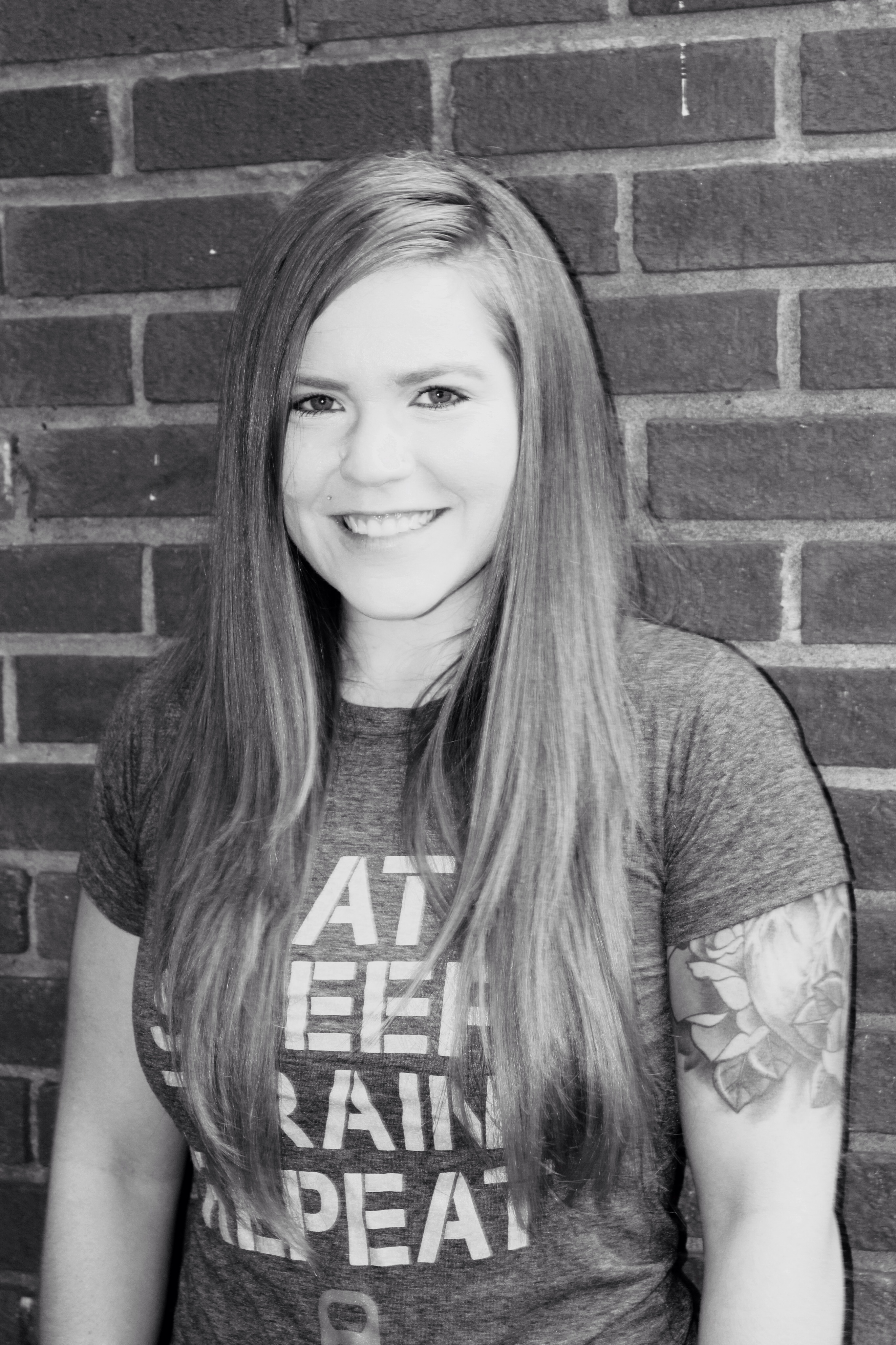 Laura started gymnastics at age 6 and competed competitively until she was 17. When she stopped competing, she had reached level 8 and frequently placed first in events and all around at gymnastic meets. She is a part of the National Association of Intercollegiate Gymnastics Club, works with Kennesaw State University's gymnastic team, and has taken up mixed martial arts training. Laura's love of gymnastics turned into a passion for coaching new and competitive young gymnastics for the past 9 years. A fellow gymnastics coach convinced her to try a workout at MVMNT and Laura was immediately hooked. Laura started training under the watchful eye of Mario and was soon offered an assistant Kids MVMNT coaching position.
After a year in the this position, Laura is now the head Kids MVMNT coach. She has a passion for working with children and enjoys helping them learn new skills and reach milestones in fitness. Her goal for the kids program is for everyone to push themselves to improve while developing and maintaining an interest in fitness and staying active throughout life.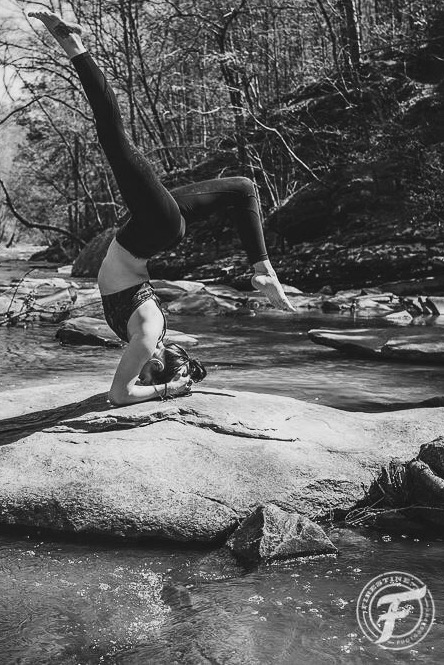 "I strive to help you not only grow a personal relationship with your body, but to awaken your senses to each authentic movement and stretch. If I can aid in creating body awareness that can be taken off the mat and into daily life, my goal is accomplished!" 
Danielle
Brumfield is a native of Marietta, Ga and has practiced yoga for over 7 years and has been teaching for 2 years. She received her 200hr RYT yoga teacher certification at Heart Center Therapy in Dunwoody. Her background consists of 10+ years dancing experience with the Atlanta Ballet & various Marietta studios. She teaches Vinyasa/hatha and Yin yoga and gears her classes toward deep stretch, muscle recovery stretch and breath work. You can find
Danielle 
teaching at Be yoga in Marietta Square and is married to Trent.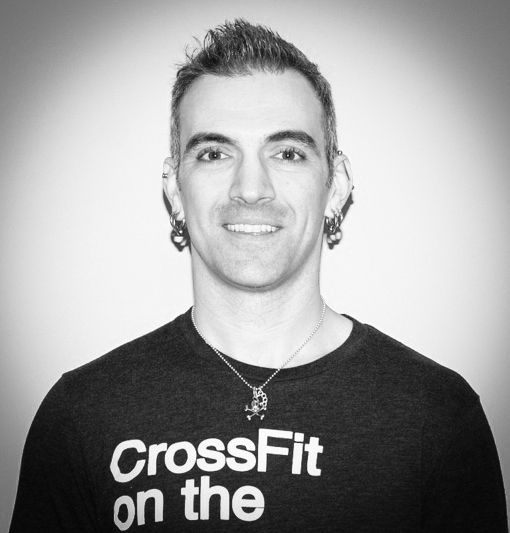 Eric discovered CrossFit while in massage school in 2010, in the midst of adopting  healthier lifestyle.  Through massage school, and his personal transition, Eric began to feel like helping his clients on the massage table was only a part of the equation. As a NASM-CPT, Eric aims to help all his clients in their health and fitness goals with a well balanced approach, focusing as much on quality as quantity.  He believes that with new challenges and new successes in the gym, come new personal growth and confidence.
FREE SESSION!
Come meet us and see the facility. We will talk about your current fitness level, experience, goals, and expectations. We will tailor a complimentary workout to you and let you experience what MVMNT Gym is all about.