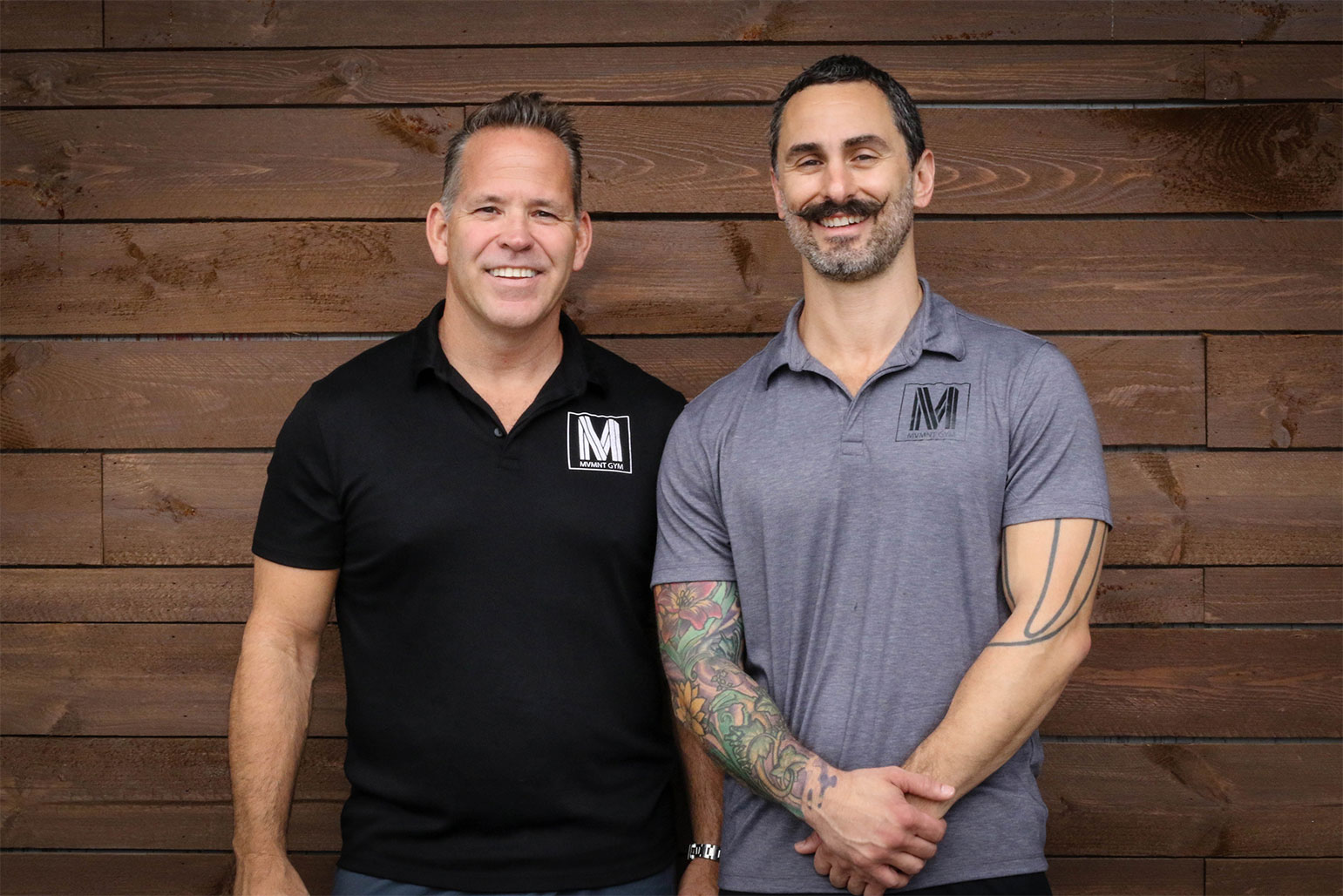 who we are
The gym is located at 305 Cherokee Street adjacent to The Brumby Lofts. Parking is easy with over 30 dedicated spaces.
Our 6,000 square feet of space is outfitted with full men and women ADA compliant locker rooms with multiple showers and private changing space.
In the training area, right away you'll notice the absence of treadmills, television, tanning beds, requests for referrals, or other distractions that typically waste time and decrease productivity. The music is a reflection of the environment and the workouts – there will be no "light rock" over our speakers.
Our members are young, old, slow, fast, big, small, skinny, fat, strong, weak, students, engineers, business owners, doctors, nurses, moms, grandparents, lawyers, waitresses, teachers, cops, soldiers, and everyone in between.
We are equipped with custom weightlifting platforms, certified IPF ER racks, barbells, bumper plates, plyometric boxes, climbing ropes and circus fabric. We created a locally built custom pullup rig, sleds and prowlers. We use gymnastics rings and stall bars, competition kettlebells, medicine balls, and sandbags.
our history
MVMNT Gym is a school of fitness located near historic downtown Marietta, Georgia. By building a solid foundation through stability/mobility and strength training, and an emphasis on the development of technical proficiency of basic movement patterns, we help every member make steady progress and remain injury-free.
Our program design allows for mobility & skill practice, strength training, and high intensity conditioning to be progressed up or down to meet the member's individual goals and needs. While high intensity conditioning is a beneficial and critical component in a well-rounded training regimen, training like this every day for long durations will result in suffering short and long term injuries that will be present long after hitting the gym.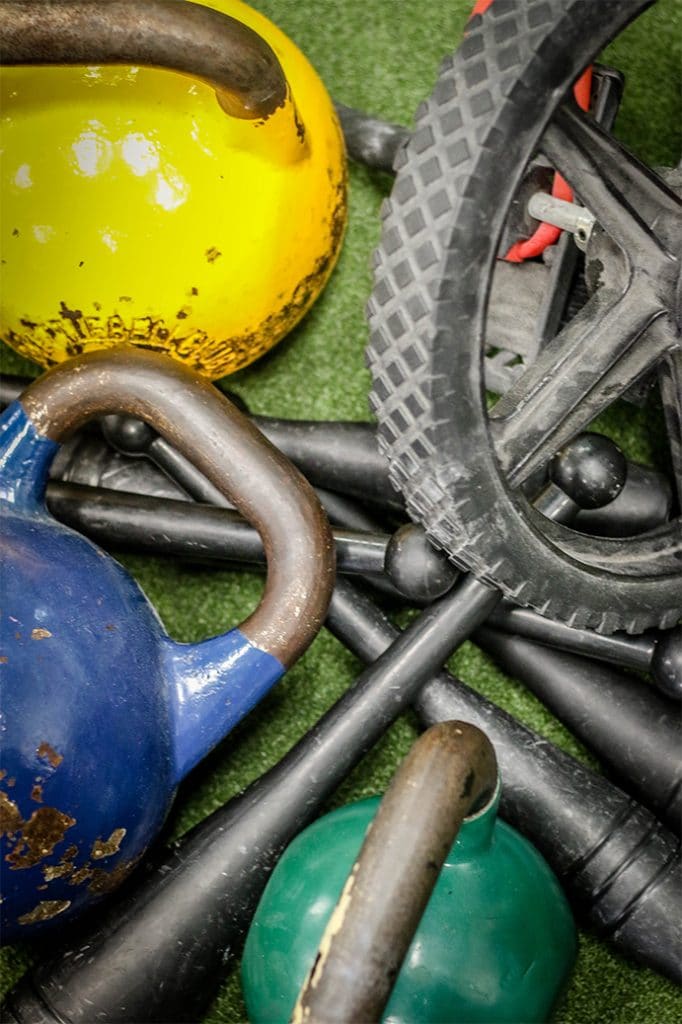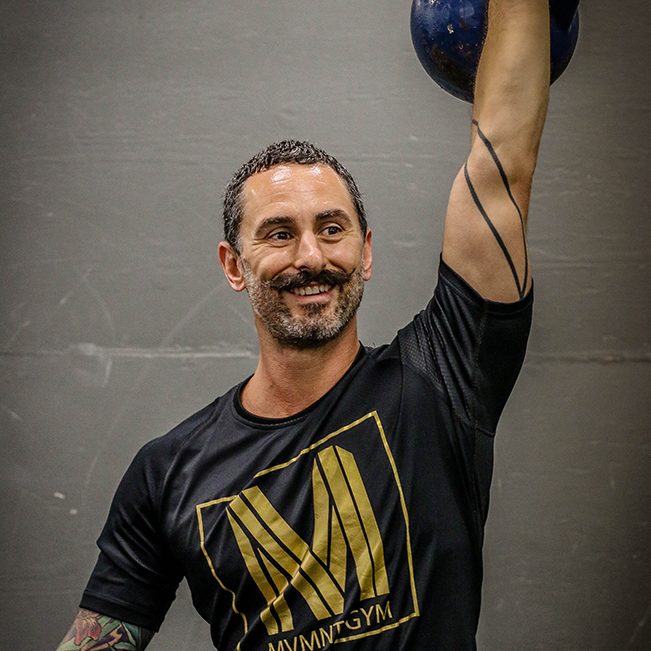 Mario Carlomagno
Mario Carlomagno, the MVMNT Program Director,  has been training private clients and teaching group exercise classes since 2004. He began his coaching career as a self-defense instructor at the Krav Maga National Training Center in Los Angeles. Initially working exclusively with body-weight exercise and kettlebells, he soon incorporated barbell training by following CrossFit workouts on CrossFit.com.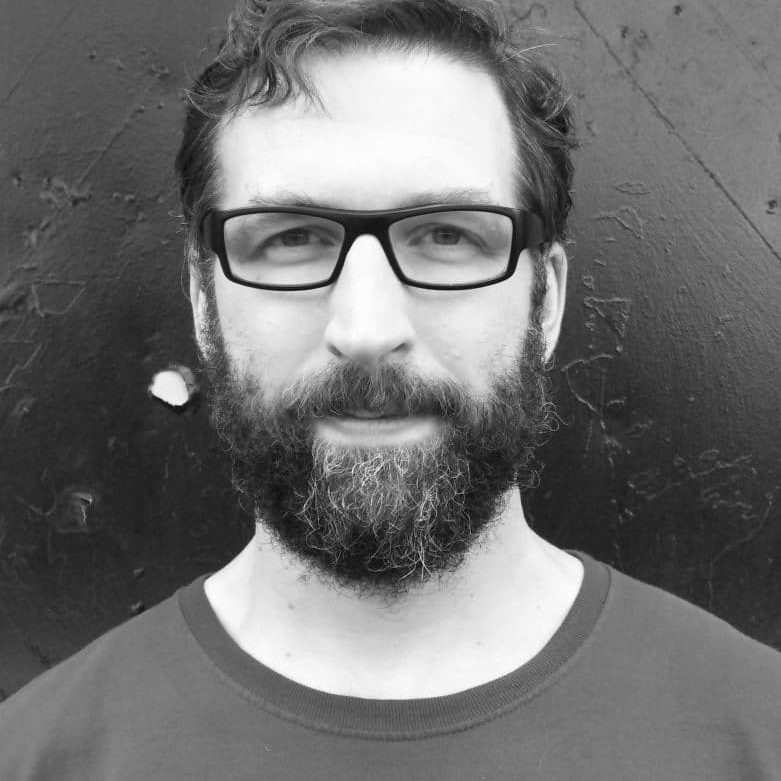 John Hundsperg
John began his training in 1999 with traditional martial arts. Looking for a focused direction into physical development, he delved into the strength and conditioning applicable to marital arts and injury based corrective protocol. After training in Olympic lifting, powerlifting, boxing, Muay Thai, ju jitsu, and teaching blacksmithing for years, John has joined the ranks at MVMNT, coaching group classes, working with individual clients, and continuing his self-training.