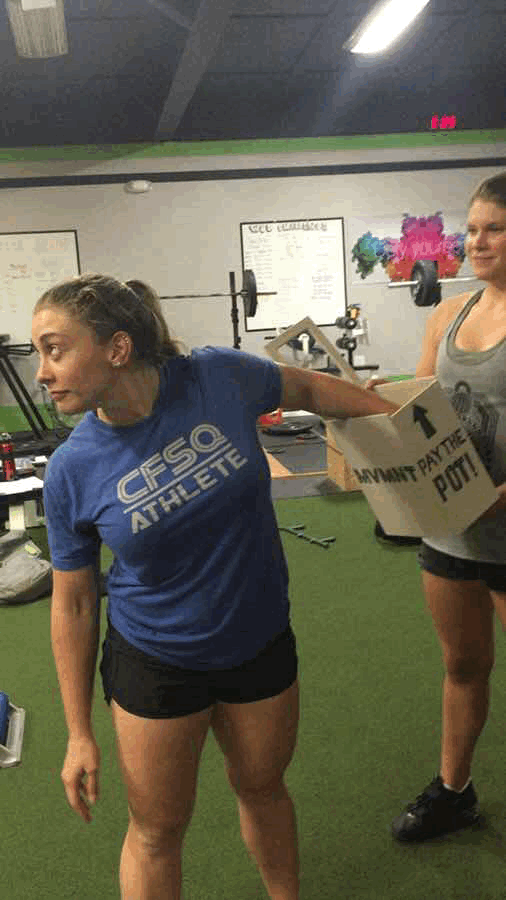 And the winner of a free month of membership is….KATHY CULBERTSON!! 
Donuts: Join us tomorrow for our 5 Year Anniversary Workout Part Deux followed by a little continental breakfast action. We teach you then we feed you.
Warmup
Dynamic Athletic Movement
Hip Mobility Series
10 Down dog Push-ups
3x
5 Broad Jumps
5 Heavy Swings
Lift
Levels 2-4
3 – 3 – 3+
Deadlift (60-70-80%)
Levels 0/1
8 x 5
Double Kettlebell Deadlift
Conditioning
5x
20yd Heavy Sled Push 
AMRAP Pull-ups 
Rest 
Log your workout results on Beyond the Whiteboard. Want an account? Make your request to ivy@mvmntgym.com. Our workouts are posted daily so you can digitally track your progress.